---
Melbourne around Dandenong Frankston -- Married, 54, Looking for a Frot Mate
Looking for A Frot Mate who lives in the Sth East of Melbourne around Dandenong Frankston way. I am Married Cut Discreet and DDF. I love Frot and would like to have a regular Frot buddy. I am 54 average size and did I say I Love Frot. Age is not a Barrier So Don't be Shy.
---
Sydney -- Looking for a frot buddy
Hi there,
I am in Hurstville and am 30 years old working as a University teacher. I am 173 cm tall and 78kg fit and attractive Asian. In my free time I love swimming, travelling and hiking.
I have been reading the philosophy and I think this is the kind of enjoyment that I have been looking for the past few decades. I am not into anal as it is painful and dangerous, however I think frottage brings real love.
I am looking for someone who we can share our hobbies together like swimming and hiking and if the time is right perhaps we can do some massage and frot each other. . .
---
Sydney -- Parramatta Married Fit Nudist into Wrestling and Frot
Live in Parramatta, for the last 46 years.
I am 67 years old fit and flexible 1.78 m tall and weigh 84kg overall tan and from the chest down body hairless. (laser) Had my own engineering business but now am retired. Member of a nudist club. Still have a good size workshop for my hobbies.
I am from northern European stock. Nudist and married, however my wife is not interested in some of the things men are interested in. Therefore I would like to meet a sincere man to have a friendship with for real men things: nude massage, wrestling, nude yoga, hiking, camping and frotting when the moment is right. Looking for a hair-free man with similar age and interest for lasting friendship.
I always will send a reply when you contact me.
Cheers
---
Sydney -- looking for a frot mate
Hi all,
I'm in Western Sydney, 38 and looking for a frot mate. Not into anal. Never had a frot buddy and am hoping this is the platform to find one.
Masculine seeking masculine.
Please email me and we will go from there. Thanks.
---
Sydney -- Looking for an attractive friend for frotting
I'm 29, middle eastern and go to gym and pretty easy on the eye. Would be great to catch up have a coffee and go from there. . .
---
Outer west of Melbourne Frot Buddy
I have recently discovered this site, have read its philosophy and realise I have found what I have been looking for. I wish to meet a reliable honest man who is looking for a long term friend to share intimacy, bare chested man 2 man contact, conversation, friendly play wrestles, sharing fantasies or just hanging out together naked. I am very fit, 63 yr old, married, can travel if need be, retired and looking for that special friend, any age. Just interested in FROT. I enjoy bikeriding and bushwalking but do not expect it in others.
---
MELBOURNE straight-identified looking for frot bud
I'm straight-identified but had one frot experience with a guy last year and it was the most sensual experience I've ever had. I'm into man2man sex and would love to meet a guy with a similar interest for a once off or maybe ongoing meet . . . naked. I'm not looking for anything more. Must be clean discrete and safe. I'm very genuine and you must be too.
---
Mornington Peninsula FROT Relationship
Hi, I am a 52yo married man 5 11 in height 80 kg physically fit who lives on the Mornington peninsula, I have only just discovered this site and wow the philosophy and goals behind The Man2Man alliance is exactly what I love about it. Over the last few years my curiosity about men has grown where I have come to the realisation that what is lacking in my life is a close bond with another Man, where I can be relaxed and comfortable naked with a man where we can explore hug and enjoy the delights of what I now know is a FROT relationship.
I am looking for a man where I can enjoy a safe discreet loving relationship, someone who takes pride in their appearance as I do, who is clean, and not into anal. My interests are reading books, camping, love being massaged, I am well travelled and enjoy being naked especially at our local nude beach.
Please only reply if you are genuine in looking for a long loving Frot relationship with me, looking forward to finding the right guy.
---
Frotting SYDNEY-PARRAMATTA
Gee and I thought I was alone....
58.yo 180cm medium frame, would really like to hear from anyone close to Parramatta who would introduce or be introduced to this sensual art. I have suitable place with no restrictions.
Age is irrelevant, older is good, younger is fine.
---
Melbourne for monogamous M2M Frot relationship
What a refreshing delight to find this site!

Love the philosophy and the orientating goals behind the Man2Man alliance. I'm a 58 yo married male who has had same-sex feelings for many years. I have never really acted on them because I'm not interested in casual "hook ups" or risky casual sex -- toooo risky and I am not at all promiscuous. A genuine FROT relationship is precisely what I have been hoping for. I'm not interested in anal at all but find Frotting is lusciously enticing/exciting. I would love to meet another male with whom I could form a substantial friendship and see as a regular FROT friend. Definitely looking for someone I can trust in an erotic monogamous M2M ongoing relationship. I have wide interests, well travelled, intelligent, attractive, enjoy reading/writing, outdoor activities, bushwalking, cross-country-skiing, beach. I am 5'10, 80 kg and have a fit firm physique. I live in inner city Melbourne, and would love to hear from a genuine decent and like minded man with similar interests and feelings.
---
West of Melbourne.Latrobe valley/beach side
Me,5'8", 80 kg, 73 years. I'm fit, strong, clean, monogamous (not monotomous), good company, looking for similar or a bit younger to eventually be THE buddy. Can host, no probs. Thank You.
---
Sporty Melbourne Guy
I'm a married guy from Melbourne looking for a long term frot buddy about my age (33) or younger. I'm 170cm tall, 65kg, into running, cycling and weights. Tested disease free. I like beer, music and movies as well as exercise.
---
Brisbane: Training and frot mate
G'day fellow frotters. I'm seeking a mate to hang out with, train with and if all is well enjoy good frot with. I'm 47, 79Kg and train a few times a week - swim, run and gym. Looking forward to meeting someone to bump chests with.
---
Sydney -- Looking for a FROT buddy
Hi Warriors

I am looking for a frot buddy. Read all of the messages on the message board and this sounds like the place I need to be. I am 57 years old 107kg and I am looking for a FROT buddy to rub my cock with. I tried FROT when i was at school and had the best time doing it. The FROT buddy I had wanted anal but that is not my go. I live in Sydney so anyone local is good for me.

Looking forward to meeting a buddy who's interested in going cock to cock, naked and hard. Interested in anyone my age or older, any body shape. It is meeting someone like minded that is important.
---
Str8 curious guy from West Sydney
This is one cool website. Finally found something that I'm more into. Don't really like anal and oral very much. I'm 5'7, 28 yrs old, athletic/gym built, asian, really discreet. Hoping to meet a guy who has the same body type (gym built/athletic built) in Sydney area. I like a bit of body worship. Shoot me an email and let me know if ur interested :)

Cheers
---
Western Sydney straight curious looking to try frot
Never really tried this before, found site by accident too. Straight guy looking to try frot with curious guy in same situation, I get hard thinking about guys and I want to try experimenting with someone.

23yrs 5'7 75kg western syd looking for similar.

Send me an email, photos would be bonus, if you have discreet location preferred.
---
ADELAIDE
at last ive found a site which has the philosophy ive always maintained to be correct.

im a goodlooking 41 year old fit, slim athletic guy 173cm with short hair and green eyes who hasnt been in a relationship with another guy for some time on the basis of rejecting anal. Im looking for a genuine connnection with a guy of similar age or younger for a frot relationship.

Cheers
---
Frot Australia: relationship over self
I have been reading these posts for quite sometime now and paying particular attention to the motives behind Frot.
What I love about this site is that it encourages relationship over self, intention over action and love over lust. I enjoy reading posts that encourage men to commit to one another and only have eyes for the man you love. These warrior statements really sum up deep, intimate and personal connections with a partner. It makes sense!
The main reason for this post is to keep encouraging men to uphold these values in their relationships and in their greater lives. Parts of the gay culture can be so screwed up at times and focused on using other people to get what you want. I again encourage you to begin to cherish people and use them less. It seems at times we use people and cherish possessions instead of what was intended; using things and cherishing people.
Men of this site, if you read this, hold on! Step up! Become the men you are meant to be and lead in a way that is full of integrity, grace and love. It's not easy, but it truly is a beautiful thing.
---
Melbourne Guy Looking
Hi, I'm a married 56 year old guy, BI curious for years and just found this site which seems to offer what i'm looking for, which is a way to meet a like minded man for an ongoing frot-friendship, for cock to cock frot and the related pleasures it holds. I live in Melbourne's south. I go to gym regularly for work-outs and to swim year round and would like a buddy who will share this activity with me. I'm into outdoor activities like bushwalks and I'm a beach nudist - I also like to get my gear off elsewhere outdoors where it's discreet. In winter I ski. I have no interest at all in anal.
---
Sydney NSW
Hi there,
my fantasy might come true
not into anal, or oral
this frottage deal is the go for me
in speedos or naked
me straight 45yo & not experienced in wrestling
72kg 5'10" white aussie
you something similar, please/thanks
say like 40-50yo 5'8" to 6'0" and 70 - 75 kg
---
Guy Looking for a Frot Buddy in Cairns
Guy not into anal sex. Likes touching, kissing, rubbing chests against each other and frottage. Looking for a frot buddy to share masculine love together with European man, 32 years old, gym fit, 175cm, slim, hairy chest. Anyone in Cairns who's not into anal and oral?
---
LOOKING FOR FROT MATE !
My name is Ian , i am Aussie and live in the north/east subs of Melbourne. I am 46yrs old 5ft 6ins tall, i am fit and easy on the eye . I am seeking a ( cut ! ) frot pal ! one on one , to explore with . Frot is hot ! , just seeing the photos on the site make me hard ! I absolutely hate even the thought! of ass penetration !
---
sydney frot buddy
Hi
31 yo fit aussie guy ddfree
Traditionally straight but wanting to find a buddy to enjoy our bodies together
Not into anal, not looking for blow n go
Looking for a bloke who wants to feel his cock against mine
Want to be men together?
In sydney
Thanks
---
Adam in outer South East Melbourne
Looking for a relationship or friendship. Am 46 av build. Sweet kind & funny.

Frottage is my favorite position and it's SO hard to find anyone who enjoys it (without calling it light foreplay) !

I would want to talk, share a meal, yes DATE if you contact me.
---
Melbourne ISO hero
Dear Cockrub Warriors

I want to be a liberated man who can be face to face chest to chest with another man.

I have always been drawn to men but if I wanted my dick in something - I would think of pussy. Standing toe to toe and chest to chest with another man was the hottest thing I could think of and the idea of wrestling and rubbing almost was too much.

As a boy I shied away from other boys growing up who would horse play around as I felt guilty that I had a stiff dick around them. This meant that I didn't have close friendships with others boys and later as an adult other men, which is something I have really missed.

So as a man I hope to meet another hero and we can be men together - caring for each other without shame or guilt.

I am a 38 year old caucasion male and live in Melbourne's southeast. I like reading, writing and really like dancing. I hope to meet a kind and caring man, who I can journey with together.

Yours sincerely,

Peter
---
PERTH WA frot-curious
Strong, pierced and tattooed straight Speedo-wearer, never tried frot, wants to meet another guy to learn what frot is all about.
---
Melbourne new to frot
Hey, 19 year old dude in Melbourne, never done this before but wouldn't mind trying with someone of similar age and stage in my area.
---
Adelaide Naked & Speedo Pouch Rub Friend
Hello,

I live in Adelaide, I'm 44 and in reasonable shape and I'm seeking a frot friend for naked cock to cock with warm oil and speedo pouch rubbing. Outdoor naked and speedo pouch rubbing a bonus when the weather warms up again. Can host.
---
Sydney cock fight buddy
hi im from sydney

well im 35 have a 6.5 inch cock looking for a cock fight buddy i have wanted to meet some one to do this and would love to see if any one is intrested
---
ADELAIDE frot
Sounds great. Like to meet another FROT guy in Adelaide.
---
CANBERRA (Tuggeranong) married man enjoys m2m friendships
Married man looking for another man to share a man to man relationship. I want to share part of me with you and bond. Not looking for single encounter, but a long term friendship preferable with another married man who can share male sex and other male activities.

I have only recently read about FROT and would like to actually try it as it sounds like what I have been looking for. I want a regular frot buddy and friend with discretion and a willingness to share.

I'm a 55 year old white male. I'm 5'10" and I weigh 120kg. I'd really like to find a frot/jack buddy that can get together on a regular basis; unfortunately I cannot host. Would really like to find a discrete, clean, non-smoking, disease-free buddy between the ages of 25 and 60ish. Asians, especially Japanese or Chinese are welcome but not mandatory. Even if you dont meet all my "likes" if interested, email me.
---
BRISBANE Frot buddy
my name is george and i am looking for a frot buddy in brisbane, i live noth at the moment but for the right guy would shift. i have two kids who live with there mum and i like to spend time with them. i am a keen sportsman athletics, and would like to meet some one similar to spend time with at all levals. i am 5,4 tall and a young looking 50 short hair and green eyes. hope to meet some one soon thanks.
---
SYDNEY hairy frot guy wanted
Looking for another fit hairy guy to frot with (preferably on a regular basis). I'm married, but separated, fit and hairy and would love to find another hairy guy to frot with & other safe M2M body contact.

I have a safe venue if that is a problem.
---
BYRON BAY frot buddy
Hi there,
I am a decent guy, looking for a frot partner. I am a very young looking 46, good body, very nice, sizeable cock. I live at Byron Bay. I would love to meet someone for some passionate frot experiences, view to more. Please get in touch for a chat, let's see what happens!
---
WELLINGTON NZ LTR
I am after LTR, please contact me if you are moving from Australia to Wellington NZ. I am 38, slim and a fan of frottage, not at all into anal sex.

Cheers.
---
NSW FROT / JACK BUDDY
I"M A 42 YO WHITE MALE IN COUNTRY NSW, AUSTRALIA. I"M 5'8' AND I WEIGH 122KGS. I"M A BIG GUY WHO WANTS TO TRY FROTTAGE/JO. I WANT TO FIND A FROT/JACK BUDDY WHO CAN GET TOGETHER ON A REGULAR BASIS. I CAN ALSO HOST ANYONE. WOULD LIKE TO FIND A CLEAN DISEASE-FREE BUDDY BETWEEN THE AGES OF 20 AND 50ISH. NO TIME WASTERS, THANKS. IF INTERESTED, EMAIL ME.
---
I cant beleive my search is over.
Ever since I was 14 I would painfully search the web for sights relating to cock rubing, Im a 20 year old Natural frot lover, cock rubbing and frottage was in my mind/sexual preferance ever since I hit puberty, I can truthfully say how the content/phylosophy in this sight fits well with me. If anyone is in Syd aust, please feel free to write me an email.

Thanks.
---
Canberra cyclist seeks similar
looking for fit guy 30s-40s for cocktocock action
---
27 yo, good looking slim asian guy looking for a frot buddy
SYDNEY - Looking for regular frot buddy

I'm a 27 year old fit good looking asian male living in Sydney.I'm 5'9" and weight 65kgs. Would really like to find a masculine, clean, disease-free buddy to have regular fun or more..

email me if you are interested.
---
frot in melb
26 yo married guy in melb would like reg frot sessions in melb
---
Sydney guy curious
This site is awesome. I don't consider myself gay or necessarily bi but the frot is hot.
They idea of body to body rubbing with a guy makes me so hard. If there is a guy in the sydney area wants to meet up ..im not sure i can go through with it but keen to experiment. Im 26 married so need to be discreet...looking for similar
Im 5ft7" med build
---
frot buddy sought - Sydney
SYDNEY - Looking for regular frot buddy

I'm a 33 year old white male living in Sydney (own place nr CBD). I'm 5'11" and weigh 79kgs. After a frot/jack/wrestle buddy that can get together on a regular basis. Would really like to find a masculine, clean, disease-free buddy between the ages of 25 and 45ish. Very active / fit, into most sports. If interested, email me.
---
Day Frot
slim, smooth,lean- african american is seeking a "frot bud". prefer 30-55,very fit type into erotic frot.
---
Melb married man wanting frot
Hi,

Im 35 melb married guy looking for a reg buddy for frot, im 5 10 muscular 87kg smooth, brown hair blue eyes, 7 uncut in the melb sth east sub...

Very new to this!
---
Canberra Senior needs similar
Seventy y o Canberra guy bi married keen to meet up with similar for an occasional day session. V clean and discretion assured. Bringing another guy to orgasm would be a huge turnon for me
---
25 yr old str8 lookin 2 try
hi

str8 guy here who sometimes fantasises about bein with a guy... willing to give it a go.

lookin 4 a sensous guy to explore with ...

i'm in sydney

shoot me an email... n we'll take it from there :)
---
So cool
I never knew FROT could be so great. Rubbing cocks together especially through speedos or just plain naked, makes me hard think about it. Im in ACT and im interested in some fun. I travel a lot so anyone is welcome to email me.
---
Gold Coast Guy Looking
Hi, I,m a 52 year old guy, non scene and looking for a guy/buddy who is into male to male, cock to cock (Frottage) and the pleasures it holds. I,m a single guy living on the Gold Coast, Queensland and looking for a like minded guy to share this pleasure with.
---
Gd lkg Sydney guy looking for regular frot bro
Gd lkg guy. 6 ft, 74kgs, fit and healthy. Love nothing better than skin to skin action with a man. Prefer weight in proportion to height. Hairy chest a bonus.
---
CENTRAL COAST / SYDNEY
I have stumbled across this site, and can't believ it's true. googled for local frot clubs, and have found this way of making contact. I am married, 40s, fit, swim, clean. Keen for a cock-rub partner and mutual conversation. Email me if you would like to chat further.
---
wrestling
This site is amazing. Am 40, fit and would love to find a wrestling partner in Sydney or Nord NSW, same age or younger or anyone fit as well.
If you like this ad, don't hesitate to write.
Hear from you soon
---
Lets give it a go
Hi Im 30 years of age tall and quite good looking ive been told. I own a business and have no time contraints. Anyway new to this had a go with someone and it was good. Would like to meet a buddy in Syd to try being buds.

Cheers Tom
---
Keen 2 Try
Hi all,

I'm a guy in his 20's seeking another guy around same age to wrestle & frot with. I live in Sydney. Never had anal, prob never will so that aspect of this site fits well with me.

I'm really glad there are other guys like me out there.
---
ardent for cock to cock fun on NSW Central Coast
I've always found cock to cock images so sensual... thinking I was the only one. WOW!! then I find out it has a name... and that there are many who sem to like it... Love to find a regular cock to cock mate... can't wait for us to share the solultion together
---
Sydney Frot Buddy
Hey boyz, im looking for a frot buddy in sydney, im not into anal at all, never had a real frot mate... im 25 yrs old and horny all the time. Msg me bak sooon.
---
nth qld frot mate?
lookin 4 a str8 masc dude up for frot in townsville nth qld
---
Training Buddy
This all sounds good to me. I'm late 40's, do heaps of training, boxing, fitness etc. Looking for a bud on the Gold Coast who wants to meet for some training and rub.
---
cock to cock erotic wrestle
looking for a frot partner in S E Queensland . I am in my 40s, 6ft 1ins 98kg.
---
NOOSA beach-boi wants hot-frot buddy
What a great site. I'm gay, love dick and intimate rubbing and want a buddy to share this with. I live 200m from Sunrise Beach in Noosa but interested in the right guy who can be as far south as BRISBANE.
I'm not promiscous, "came-out" of the closet late and so have had little experience in my 32 years of life. Cum join me on the beach ;)
---
Canberra - new to FROT.
Just been reading through this site - Want to meet another guy into rubbing, and passionate interaction. Not into anal.

5'6", 76kg, + 6.5" cut here. Bi, married, so discretion is needed - day times are best for me.
---
Keen to try! North Vic. area
6'3", 110kg, 38yo, would love to find a wrestling opponent. email me if interested
---
This is an exciting revelation!
Hey guys! I have never felt comfy with the gay label and anal sex isnt me. Im extatic this mentality is being promoted. we should send the link to this site to the whole world! Spam them with Man2Man Alliance! Men are def my thing and I think this world should loosen up when it comes to M2M intimacy. I mean whats the problem??? Its grrrreat!
My names Nick . Im a fit 37yo guy open to meeting guys for a monogomous relationship.
Im in Adelaide if anyone wants to chat on msn- nighthood67@hotmail.com
cheers guys! :D
---
SYDNEY masc guy loves body rub
Beefy masculine guy here (5'10" 90-95kgs) loves body contact and cock rub. looking for a masculine beefy or well muscled mate for friendship and body contact
---
Re: SYDNEY masc guy loves body rub

Hi guys. Canberra here - keen to find frot buddy. Really like c2c rubbing and defbinitely NOT into anal. Hot kissing is a real part of what I enjoy while rubbing a guy. Email me if you're interested. Mike
---
CANBERRA - Seeking Friendship
Hi - I have dark brown hair, green eyes, slim & smooth, am passionate, romantic, loving, caring (and, of course, modest!), told am good looking, have a great sense of humour, love the great outdoors, fine wine, good grub (and much more). Interested in meeting a masculine guy for friendship and frot as a meaningful expression of our masculinity. If you are good looking, honest, friendly, aged 18 to 40ish, in shape, have a beaming smile, good personality and a GSOH, chances are I'm yours! LOL

E-mail me if interested.
---
Tasmania OZ
Fit guy looking for a frot buddy...
---
cock2cock in Melbourne?
This website is great, it expresses the way ive always felt about my male sexuality. Looking for a similar minded stud to bond with. Cycling buddy would be great start. Shoot me a mail of you want to talk.

Cheers, ben.
---
Male Pride
25 yo guy here, 5"8, brn hair and eyes, bisexual guy, looking for a frot bud or serious long term with another guy into frot
---
MELBOURNE Looking for workout partner/frot, double jack bud in Melbourne
I'm looking for a workout and/or regular frot bud in the Melbourne area. I'm a beefy/muscular 6'2 225 31 y/o black male but I'm looking to get bigger and stronger and I need a workout partner to motivate me.

I also love to flex and posedown after a hot, sweaty workout, compare muscles then compare cocks.

Honestly my d/d free black cock has a thing for going cock2cock with d/d free white cock but any cock that is willing to go shaft2shaft, and cockhead2cockhead with my thick 7 inch cut dong is welcome to try.

I also love to rassle around either competitive submission or just horseplay for the bod contact with or without frot.

If you're game, hit me back
---
Spurter needs like-minded buddy
Just found this site. It's awesome. Am 45 on the Gold Coast, into fitness, martial arts, etc and looking for regular massage / JO buddy Interested? Give me a call
---
Melbourne Frot?
Hi

42 yo fit guy, nice looks, well hung interested in catching up with similar fit Melbourne or Vic. country guy (not too far from Melb), 30s-50s, for hot and nice frot meetings, leading to possible ongoing f'ship or other arrangement.
Look forward to hearing from you soon.
---
wrestle frot
Hi, like to wrestle around while rubbing 2 hard dicks together until 1 of us cumms. Speedo's, lycra or nude. Any other fit guy want to take me on?
---
Re: wrestle frot
G'day mate,
Man I am new to this site but wish I had found it earlier. I would love to find a mate to have wrestle with and rub our hard dicks together. Love to be chest to chest with you.

Know it has been a while since you posted but if you are still interested let me know. I am in Melbourne,
pete
---
Sydney
Heroic man looking for heroic mate.
---
Sydney/NSW
Any hero men interested in a Sydney or NSW looking for a discussion or support group? Call me.
---
BALLARAT area, Vic, bi man hot to trot
Hi,

I've been into frot since I was a teenager and keen to find a heroic friend who is very discreet. I am a 41yo bear who is interested in meeting either for cyber or discreet personal with a guy 18-45.
---
Hot Kiwi Frot Action With 20 y/o
Hey dudes,
Im a 20 year old Kiwi and I would love to rub cocks with a hot bronzed aussie stud.
I will meet u anytime anywhere just email me.
FROT RULES!
---
awesome
found this site by accident i think it's awesome!
possibly the best ive ever seen going to come here often
---
---
POSTING PROCEDURE and POSTING GUIDELINES
Welcome to Frot Club!
Frot Club is currently being hit with a large volume of spam.
For that reason, please reply to existing posts via the poster's email address.
Please submit NEW POSTS via email to bill@man2manalliance.org
Your email should contain the following information:
Please remember, in composing your post, that our boards are for guys looking for an LTR or a long-term Frot buddy.
They're not for guys who are promiscuous or looking to hook up.
For that reason, please be mindful of language. Posts should read "looking for 'a friend,' 'a buddy,' 'a guy'." Posts which read "looking for guys, buddies, etc." will not be accepted.
Men who are partnered with women are encouraged to post provided they too limit themselves to one male partner.
In addition, please observe these guidelines:
POSTING GUIDELINES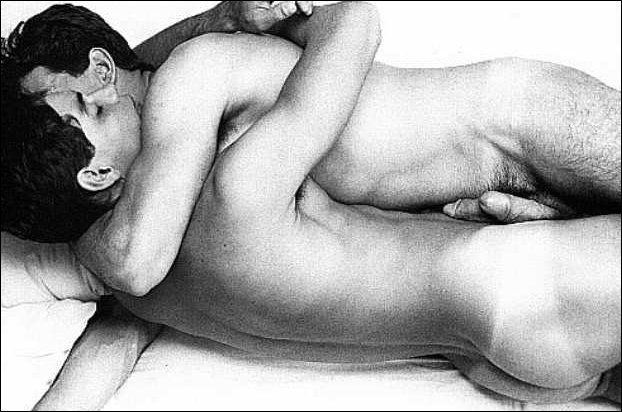 "To Love Another Man as an Equal and a Man with Total Fidelity."
Frot Club is a service of The Man2Man Alliance, an organization dedicated to promoting Fidelity and Frot among men who have sex with men.
The Men of the Alliance ask guys who want to use the club to first familiarize themselves with our ideals and goals as expressed in the articles listed on The Man2Man Alliance home page.
Again, it's very important that you familiarize yourself with the ideals and goals of The Man2Man Alliance before submitting a post.
Posts which indicate an ignorance of those ideals and goals, or that you don't support those ideals and goals, will be rejected.
Again, you must support the ideals and goals of The Man2Man Alliance in order to be posted in Frot Club.
For example:
We reject hedonism and ethical nihilism.

That means we reject any male-male sexual practice that does not directly celebrate and exalt the mutual Manhood of both Men through Combative and Aggressive Phallus-Against-Phallus.

It also means that we reject any ethical or other belief system that does not have Manhood and Manliness at its core, and that fails to identify Manhood with Virtue.

We reject the categories of sexual orientation and all labels associated with or arising from those categories, including, but not limited to, "gay," "straight," "homosexual," and "heterosexual" --

And any other labels which some creature might happen to dredge up from the disturbed and dismal depths of its UN-conscious.

We reject those labels, and we reject anyone who uses them.
After you've done some reading, understand our principles, and feel ready to post, please observe these guidelines:
Frot Club, like our other sites, is for guys who are passionate about frot and not into anal. Don't post on this board if you're into anal.
No racism. Ours is a global fraternity, and racism is not part of our warrior way.
No advocacy of drug use.
No advocacy of unsafe sex, including cum sucking and docking.
No spam, no sleaze, no tops or bottoms, and no solicitation of group or promiscuous sex.
Posts which violate these guidelines will not be accepted.
The Man2Man Alliance does not support promiscuity.
These boards are here to help men into frot connect, but only you can determine whether they'll be used responsibly.
If men into frot become as promiscuous as men into anal have been, frot will lose its innocence and joy and become yet another vector for STDs.
Don't let that happen.
Promiscuity is physically dangerous and, for most people, pyschologically debilitating.
So go for quality, not quantity.
And use Frot Club to find your Heroic Friend.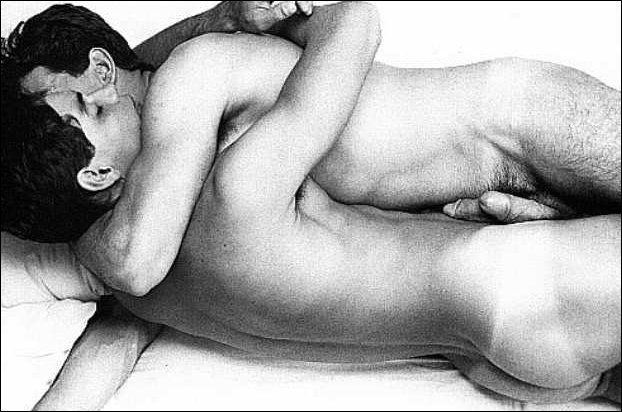 ---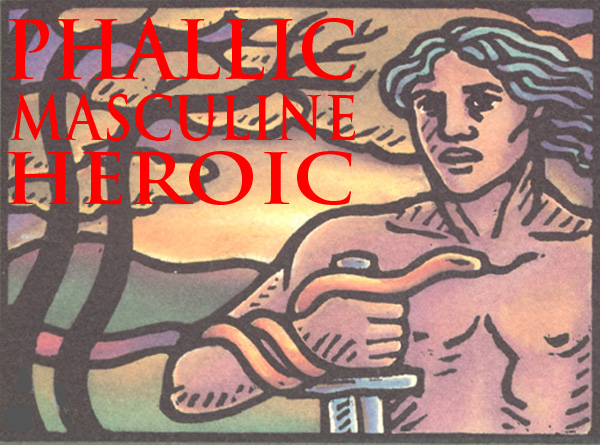 ---


AND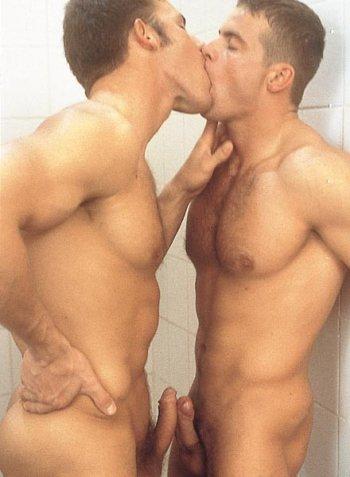 ---
Frot Club is a service of The Man2Man Alliance, an organization of men into Frot
To learn more about Frot, ck out What's Hot About Frot
Or visit our FAQs page.
---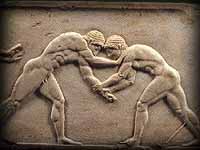 | What's Hot About Frot | Hyacinthine Love | THE FIGHT | Kevin! | Cockrub Warriors of Mars | The Avenger | Antagony | TUFF GUYZ | Musings of a BGM |
| Warriors Speak | Ask Sensei Patrick | Warrior Fiction | Frot: The Next Sexual Revolution | Sex Between Men: An Activity, Not A Condition |
| Heroes Site Guide | Toward a New Concept of M2M | What Sex Is |In Search of an Heroic Friend | Masculinity and Spirit |
| Jocks and Cocks | Gilgamesh | The Greeks | Hoplites! | The Warrior Bond | Nude Combat | Phallic, Masculine, Heroic | Reading |
| Heroic Homosex Home | Cockrub Warriors Home | Heroes Home | Story of Bill and Brett Home | Frot Club Home |
| Definitions | FAQs | Join Us | Contact Us | Tell Your Story |


© All material on this site Copyright 2001 - 2017 by Bill Weintraub. All rights reserved.