---

---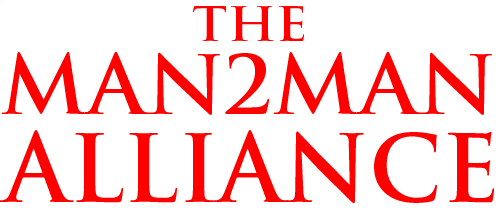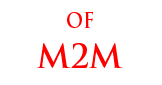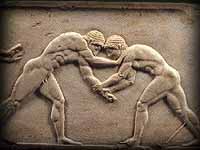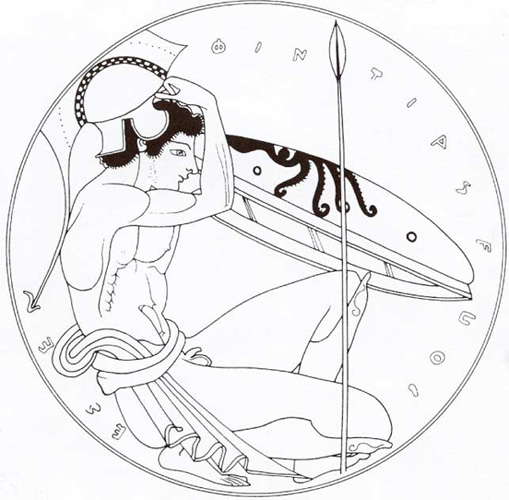 ---


---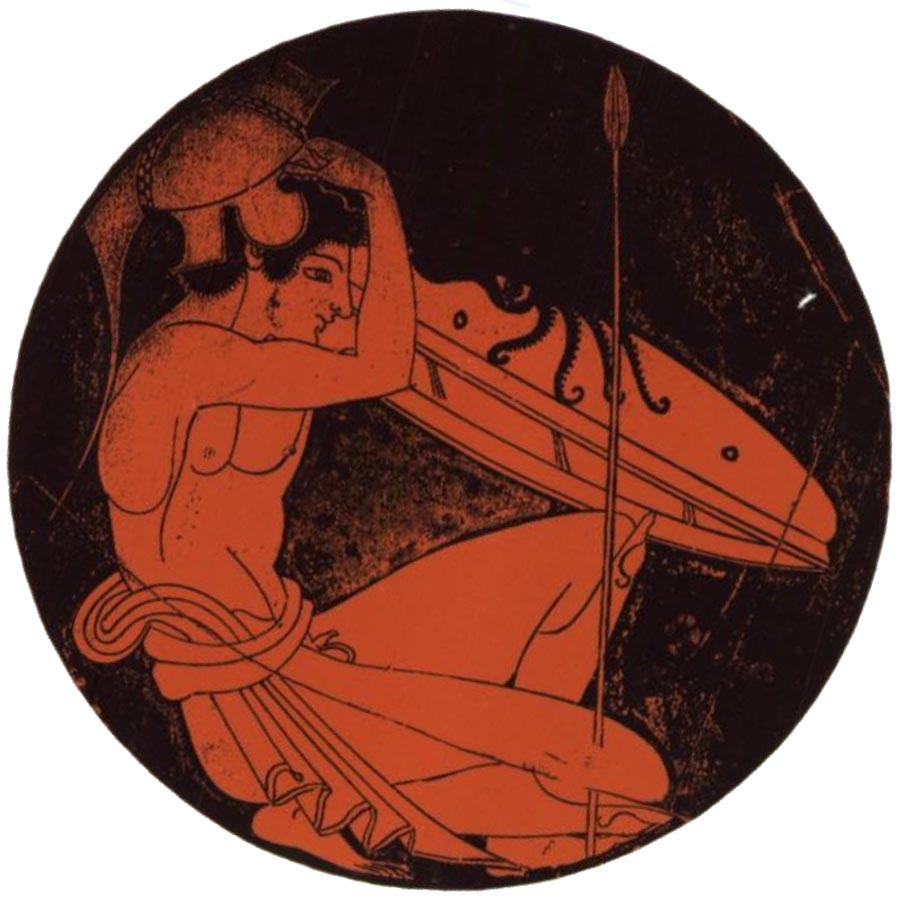 ---


---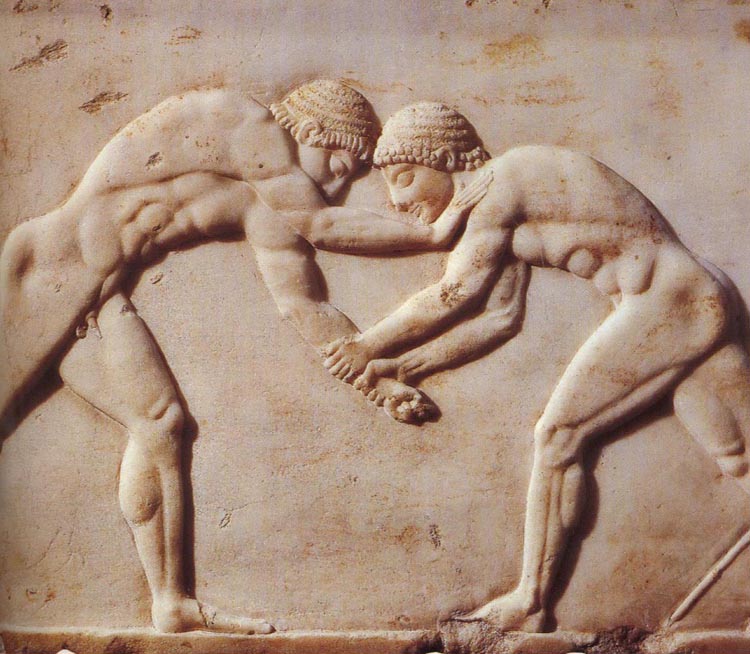 ---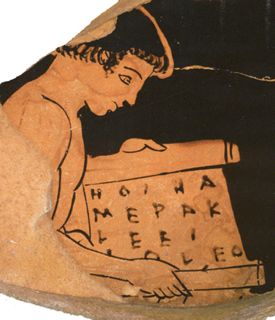 All the books on this list are required reading.
But the most required is the first :
---
In addition to this "traditional" reading, there are five online resources I recommend:
Richard Horton's critique of the search for a "gay" gene.

This is a very important discussion, authored by the editor of the prestigious UK medical journal The Lancet, and which first appeared in The New York Review of Books, of the pseudo-science behind not just the "search" for a "gay" gene, but which props up the entire myth of sexual orientation.

Don't miss it.

Historian of marriage Stephanie Coontz' op-ed in The New York Times:

We discuss her op-ed in a number of places, including:

And this far more recent post:

I love the female body, but the cock is also wonderful;

in which I summarize some of Coontz' points:

That our expectations of contemporary marriage are burdensome;
That "In some cases we even cause the breakdown [of marriage] by loading the relationship with too many expectations";
That historically people didn't do that;
That, rather, they had many paths to fulfillment and friendship;
That as recently as the Victorian era, "Men wrote matter-of-factly about retiring to bed with a male roommate, 'and in each other's arms did friendship sink peacefully to sleep'";
That "many men [are] rediscover[ing] what earlier generations of men had taken for granted -- that men need deep emotional connections with other men, not just their wives"; -- and --
That we should return to a pre-twentieth century model of marriage, saying, "we should raise our expectations for, and commitment to, other relationships."

Stanford University's discussion of Plato and his importance to both philosophy and the Western world.
Tufts University's Perseus Project.

The Perseus Project presents ancient texts in both English and their original language -- Greek or Latin.

And there's a lot there.

Here's how to use it:

Go to any page in the project.

For example, this link takes you to a section from Plutarch's Life of Lycurgus:

The boy who excelled in judgement and was most courageous in fighting, was made captain of his company; on him the rest all kept their eyes, obeying his orders, and submitting to his punishments, so that their boyish training was a practice of obedience. Besides, the elder men used to watch their training, and by egging them on to fighting and strife, learned accurately how each one of them was naturally disposed when it was a question of boldness and aggressiveness in their struggles.

In the upper right hand corner of the page, at the very top, you'll see a search box.

Type in the name of the author and the work you want to see.

For example, Xenophon, Anabasis.

Hit "search," and you'll get a list of works by Xenophon.

And then just click the link you want.

So: you don't have to go to the library, you don't have to buy a book.

Just use Perseus.

In the 1930s, Paul Shorey, a classicist and Platonist of vast erudition, translated Plato's Republic for Harvard's Loeb Classical Library.

Shorey included notes, and two introductions, one for each volume of the Harvard edition. (Plato's Republic consists of ten "books" or chapters. Volume I of the Loeb contains Books 1-5, Volume 2, Books 6-10.)

Shorey's translation, with his original notes, of Plato's Republic can be found here on Perseus.

Shorey's two introductions to the two-volume Harvard edition of Republic do NOT appear on Perseus, but they can be found, mirabile dictu, on archive.org, along with the rest of the text:

Paul Shorey's Introduction to Volume I of Plato's Republic.

Paul Shorey's Introduction to Volume II of Plato's Republic.

These introductions are essential reading.

Shorey wrote many other books and articles, but they tend to be too scholarly for the average visitor to this site.

Nevertheless, some of you may want to look for Shorey's What Plato Said, which can be found used, often in an abridged edition from the 1960s.
---
Finally, there's Gore Vidal's Julian: A Novel.
This is the book's description on amazon:
Julian the Apostate, nephew of Constantine the Great, was one of the brightest yet briefest lights in the history of the Roman Empire. A military genius on the level of Julius Caesar and Alexander the Great, a graceful and persuasive essayist, and a philosopher devoted to worshipping the gods of Hellenism, he became embroiled in a fierce intellectual war with Christianity that provoked his murder at the age of thirty-two, only four years into his brilliantly humane and compassionate reign. A marvelously imaginative and insightful novel of classical antiquity, Julian captures the religious and political ferment of a desperate age and restores with blazing wit and vigor the legacy of an impassioned ruler.
Vidal's book isn't perfect, but it describes well the Hellenist attitude towards traditional Greco-Roman religions, and towards Christianity.
And is therefore recommmended.
Also recommended is our own Warrior Logan McClintock's graceful essay The Anal Sex Myth: A Frottage Manifesto, which talks about Mr Vidal, and his thinking about both Frot and male-male.
And, from Edward Gibbon's Decline and Fall of the Roman Empire, Chapter XXVIII The Destruction of Paganism and the Rise of the Cult of Saints.
---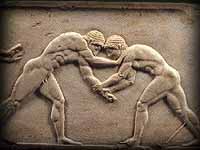 ---

is presented by The Man2Man Alliance, an organization of men into Frot
Click here to read An Introduction to Frot and The Man2Man Alliance.
And here to learn more about Heroes.
Or here to visit our FAQs page and learn more about Frot Men.
---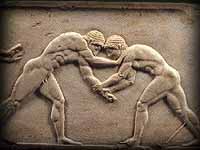 | What's Hot About Frot | Hyacinthine Love | THE FIGHT | Kevin! | Cockrub Warriors of Mars | The Avenger | Antagony | TUFF GUYZ | Musings of a BGM into Frot | Warriors Speak | Warrior Fiction | Frot: The Next Sexual Revolution | Sex Between Men: An Activity, Not A Condition |
| Heroes Site Guide | Toward a New Concept of M2M | What Sex Is | In Search of an Heroic Friend | Masculinity and Spirit |
| Jocks and Cocks | Gilgamesh | The Greeks | Hoplites! | The Warrior Bond | Nude Combat | Phallic, Masculine, Heroic | Reading |
| Heroic Homosex Home | Cockrub Warriors Home | Heroes Home | Story of Bill and Brett Home | Frot Club Home |
| Definitions | FAQs | Join Us | Contact Us | Tell Your Story |

© All material on this site Copyright 2001 - 2018 by Bill Weintraub. All rights reserved.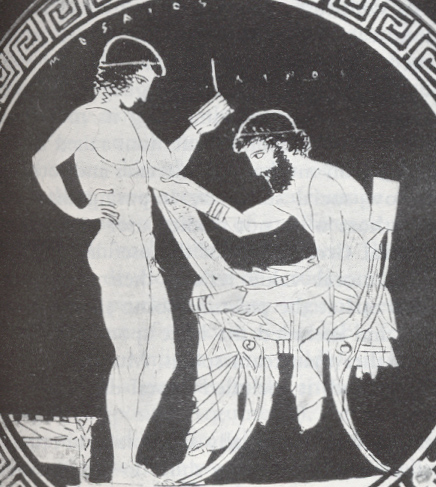 "the reading lesson"
Finally:
This vase painting is reproduced in The Oxford History of the Classical World, where it's entitled "the reading lesson."
Right.
The guy's reading the youth's dick.
What's of more interest here is that the painter has given his subjects mythological names -- Musaeus and Linus -- a musician and a poet who come from a slightly different tradition of Greek homosex.
Because both were Orphics -- a mystic cult which can be thought of as a distant precursor to Christianity, and whose followers spent a lot of time in the woods celebrating various solemn, all-male, rites.
What we can see in the painting is that the erotic focus is on the youth's genitals -- which is what we'd expect in a society built on Frot.


---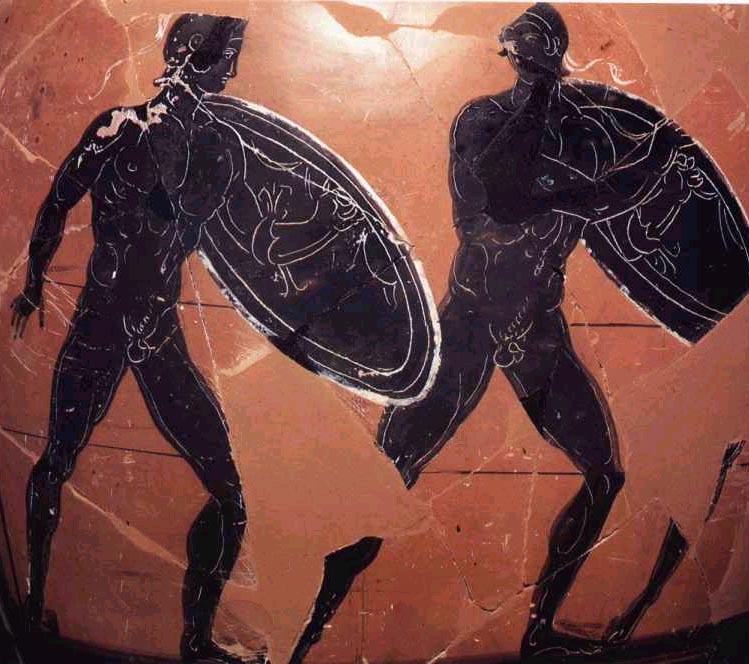 ---