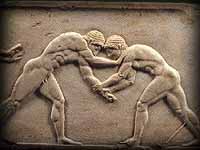 Hey dudes
This is a site for guys into
COCKRUBBIN
FROT
COCK TO COCK
DICK2DICK
BONE ON BONE
FULL FRONTISM
SENSUAL FROTTAGE
COCK COMBAT
DICKFITES
SEX WRESTLIN
BOXIN
FIGHTIN
and
MIXED MARTIAL ARTS
too.
And who are proud of what they like to do.
Tired of being put down cause you're not into anal?
This is a good place for you to be.
Think that nothing matches the freedom, the equality, the romance and the pure masculine sensuality of two men joined cock to cock balls to balls chest to chest face to face and heart to heart?
This is an even better place for you to be.
Think that there's nothing on this earth more holy than mixing your cum with your lover's or best bud's and feeling the white hot jizz bathe your pecs and your abs and cocks and balls in that pure and purifying male essence?

This is the place for you.

And do you sense or suspect that maybe, just maybe, there's something heroic about your dreams and your life and homosex and that somehow the stuff you like -- the body rubbin, the cockrubbin, the frot, the wrestlin, the fightin -- that maybe all that stuff is tied together?

Then stick around.

Here's what we've done in this club and will continue to do in the coming months:
About Frot and the Epidemic:
I've been an activist among men who have sex with men for 38 years. I know my way around the movement and around grass roots action. I know that the number of men who are into frot and willing and even eager to talk about it is fast approaching critical mass, and that the gay masses themselves are ready for change.
For the last 35 years anal sex has dominated gay male life. It's been a disaster. For 30 of those years our lives and the lives of the people we love have been consumed by an epidemic for which today there is still no cure and no vaccine.
In the last fifteen years we've seen the failure of HAART and the disaster of barebacking. Anal penetration is a morass. Gay and bi men are ready for a way out.
We can show them one. We can show them men living strong, powerful, loving and committed lives not through anal but through cockrubbing and frot.
Our time is coming.
Our time is now.
Join this community.
Become a FROT MAN and COCKRUB WARRIOR.
If you just wanna cruise the personals or read the fiction or look at pix, that's cool.
And if you decide that you wanna make a difference by emailin a magazine or postin in Personal Stories or Warriors Speak, that'll be cool too.
Remember dudes

and

bill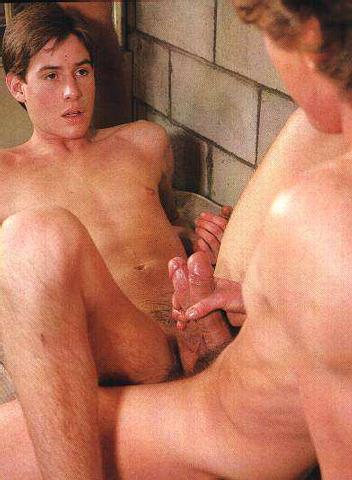 join us!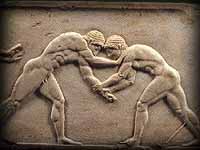 Cockrub Warriors Site Guide
| What's Hot About Frot | Hyacinthine Love | THE FIGHT | Kevin! | Cockrub Warriors of Mars | The Avenger | Antagony | TUFF GUYZ | Musings of a BGM into Frot | Warriors Speak | Ask Sensei Patrick | Warrior Fiction | Frot: The Next Sexual Revolution | Sex Between Men: An Activity, Not A Condition |
| Heroes Site Guide | Toward a New Concept of M2M | What Sex Is | In Search of an Heroic Friend | Masculinity and Spirit |
| Jocks and Cocks | Gilgamesh | The Greeks | Hoplites! | The Warrior Bond | Nude Combat | Phallic, Masculine, Heroic | Reading |
| Heroic Homosex Home | Cockrub Warriors Home | Heroes Home | Story of Bill and Brett Home | Frot Club Home |
| Definitions | FAQs | Join Us | Contact Us | Tell Your Story |


© All material on this site Copyright 2000 - 2013 by Bill Weintraub. All rights reserved.