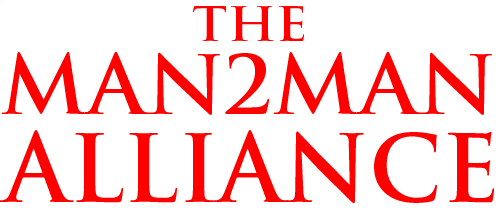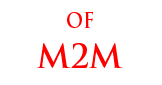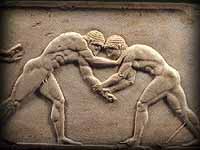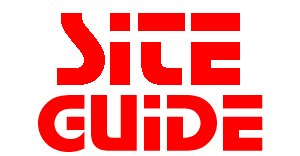 Hey COCKRUB WARRIOR FROT MEN DUDES,
It's founder Bill with a guide to the site.

First of all, if you haven't read the Founder's Message, I encourage you to do that now. That page explains the philosophy of this site, and what we're trying to accomplish here.

And if you're a regular visitor to the site, ck out Personal Stories first for the very latest in site postings and happenings.
First up for new visitors are two of our most popular and HOT introductions to FROT.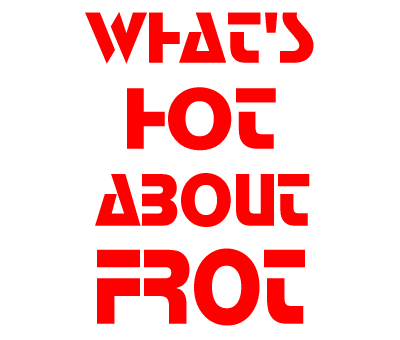 What's Hot About Frot is a basic introduction to frottage, frot, cockrub, dick2dick, cock to cock, and bone on bone. I wrote it for gay-bi-str8 curious dudes, and for the media too. But it's full of really great images -- so even if you've been goin dick2dick for years, ck it out -- it's hot dude.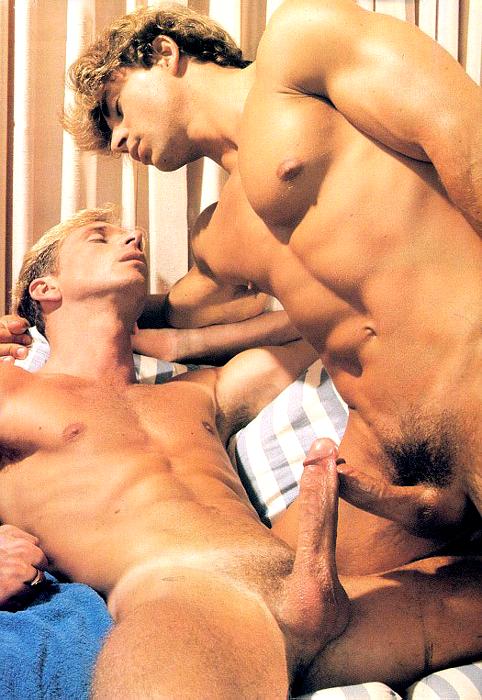 what's hot about frot
AND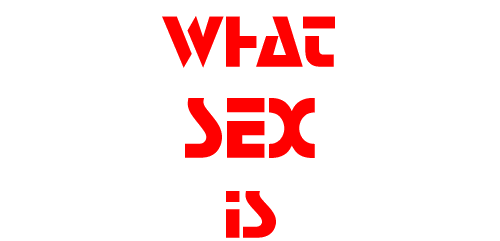 What is sex anyway?
Is it stickin your dick in a hole full of shit?
Or pretending your anus is a vagina -- while grimacing in pain and worrying about fatal diseases?
Or is sex about pleasure, dicks, squirrel, hard-ons, coochie, cocks, cranks, and the friction of super-sensitive skin-on-skin?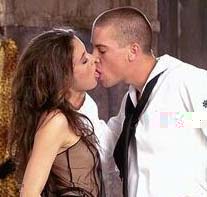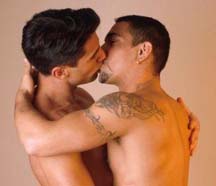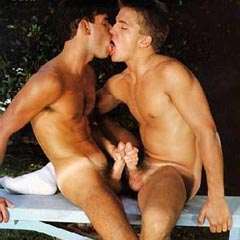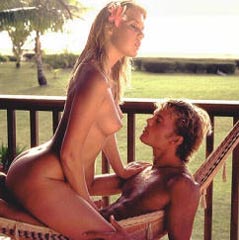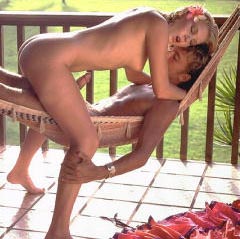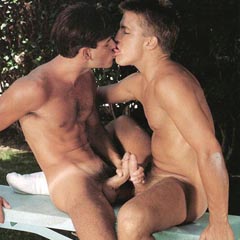 Find out.
Celebrate your Independence from the BFD (that's the ButtFuck Dictatorship dude) by reading our HOT photo essay titled What Sex Is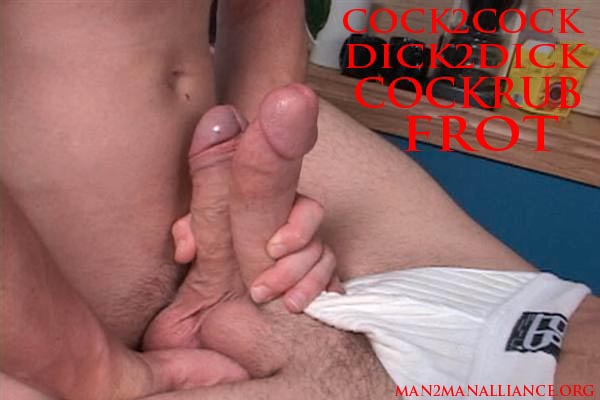 what sex is
You'll be glad you did warrior bro, cause this one's super hot and like your very own American Sexual Revolution, liberating too.
So find out just why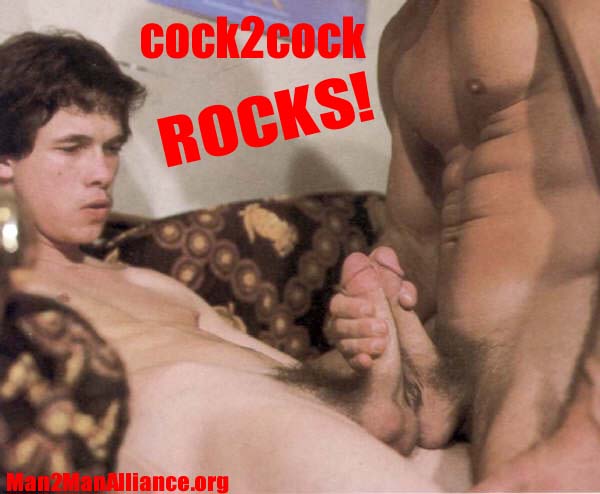 and

---

Our introductory duo of What's Hot About Frot and What Sex Is is rounded out by our FAQs page, which answers frequently asked questions about Frot and: sexual orientation, oral sex, anal sex, sexually-transmitted diseases, and Fidelity.
In addition, our FAQs page is a good and quick introduction to what we men of The Man2Man Alliance believe -- with hot pix too.
So ck it out.
Got questions dude?

Click here for some

FROT MEN
---
Next up is


Still worried about those "gay-bi-str8" labels, dude?
Now you can stop worrying and go back to being what God and Nature intended you to be --
a MAN.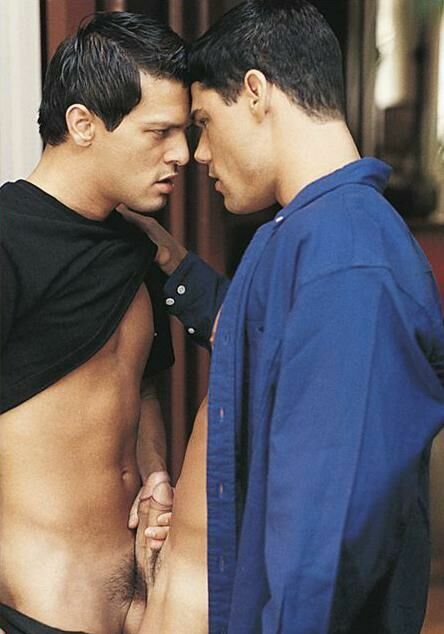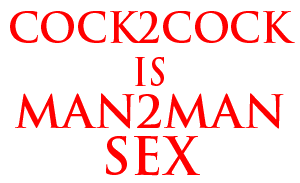 Just ck out


You'll be glad you did.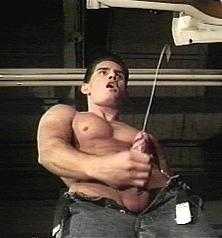 ---
Now comes some writin that's near and dear to my heart.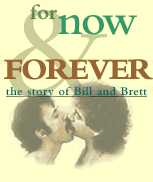 Hyacinthine Love, or Some Thoughts on Cockrubbing and the Cultural Tyranny of Butt-fucking is an autobiographical piece that I wrote in 1997 and that was first published in White Crane Journal in 1999. It's my account of how I grew up into cockrubbin and wrestlin, only to come out into a world of gay men who denigrated my love of frot and tried to force me to have anal. And, too, how I was able to find both sexual and romantic happiness with my lover Brett Averill, a wonderful man who respected and shared my sexual choices. I wrote Hyacinthine Love after Brett died as my calling card to the world. I hope you'll read it.
Next are four WRESTLING/COCKRUB/COCKCOMBAT FANTASIES that I wrote originally for the yahoo club "wrestling stories." Though they are geared to a teenaged audience, I think adults will find them entertaining. THE FIGHT, though fiction, is very close to my own adolescent fantasies of how I would find my lover through a personal combat. Cockrub Warriors Rule! Kevin is based on real people I knew when I lived in Boston in the early 1970s. Cockrub Warriors of Mars is my attempt to move the Cockrub Warriors into a future of social responsibility and spirituality. And The Avenger is about how a Cockrub Warrior finds himself and gets even after a butt-fucker has raped him. It's a superhot story with some powerful statements about cockrubbin and stayin true to yourself.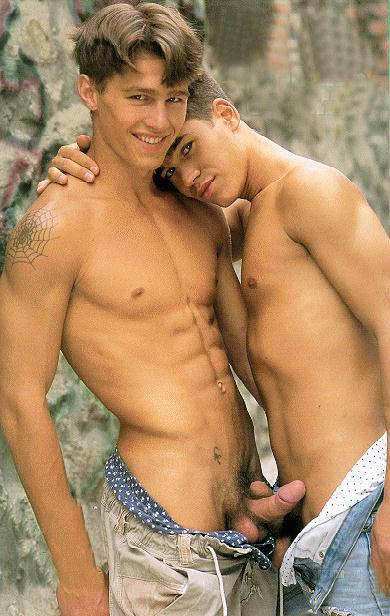 jeremy and billy
after they've overcome their problems in
THE FIGHT
Then comes another sci-fi spectacular, Antagony, which follows the Cockrub Warriors to their new home world of Novus Spartia. Once more, as they did on Mars, the Guardians are manipulating the warriors to obtain vital genetic material needed for their ongoing battles. Find out how it's done in this tense, sexually charged story of warrior hate and unrelenting cock combat. And don't miss the really neat graphic, courtesy of warrior PDXckftr!! WARNING: cause of the graphic, download may take awhile. Personally, though, i think it's worth the wait. Bet u will too.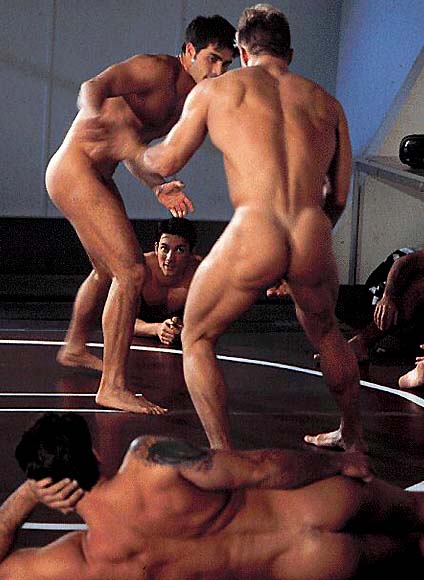 warriors train on novus spartia
NEW!!! My latest short but oh so sweet fiction, TUFF GUYZ, a picaresque tale of two hardcore American bruisers who find cock combat and maybe true love too after dukin it out on TV's most popular and primeval test of the macho right stuff. This one's superHOT dudes, and will appeal to both fight fanz and romantix alike, so check into the honeymoon suite at the Hurokatoc Nation's Enchanted Island Casino and check it out! (And don't forget to make reservations at the Lodgepole Dinner Theater either -- I hear they're gonna be doin The Last Daze of the Buttfuck Dictatorship sometime real soon!)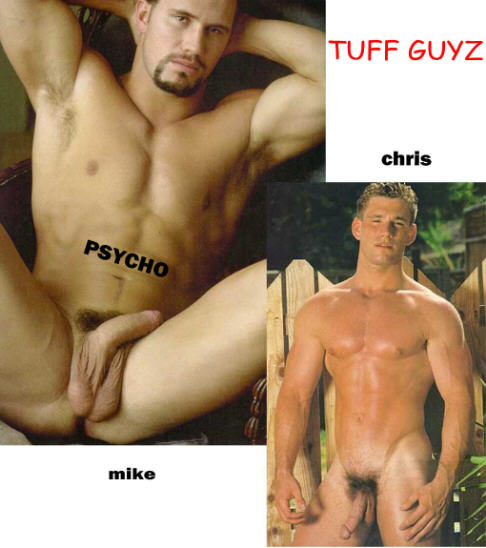 ...ready to rumble...
---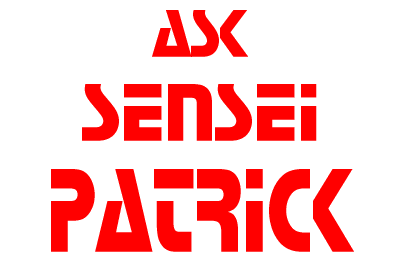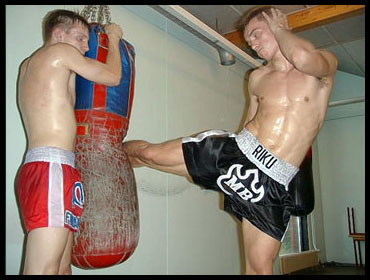 We return to reality with Ask Sensei Patrick, a real-life tuff guy who's also my lover.
More and more straight-identified men are acknowledging their cock2cock desires and finding their way to our Man2Man Alliance.
Ask Sensei Patrick is the place on the site where they can discuss their own unique needs and questions as straight guys into FROT.
So if you're a straight-curious dude, ask the Sensei.
He's a genuine street-fightin man, a black-belt from the Bible belt who loves bangin beaver and rubbin cocks, and he'll do his best to help you make your dreams come true.
---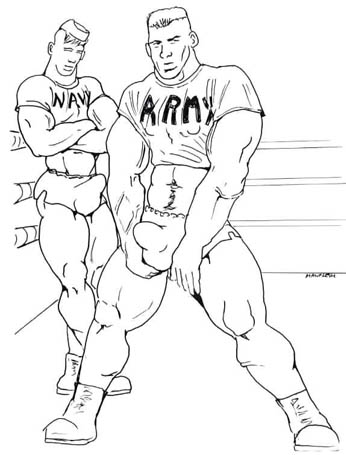 And speakin of street fightin, many guys into FROT are also into combat sports like karate and wrestling.
SEX AND COMBAT SPORTS is a photo essay written mainly for straight-identified guys into combat sports to let them know that lots of other guys share their dick2dick cock-combat combat sports feelings.
This is a HOT essay with lots of HOT pix.
So if you're into Fightin and FROT, be sure to ck it out.
You'll be glad you did.
---
Next up are a series of AUTOBIOGRAPHICAL STATEMENTS by your FELLOW WARRIORS.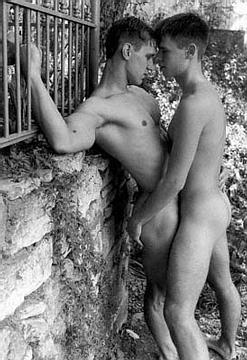 the heart of our club
super hot and super real
true-life accounts of life and love from guys into frot

Our Personal Stories message board is the heart of our club. On this board our warriors post about the truth of their lives as men into frot, about their dreams and hopes, and about the ways we can make those dreams reality.
The Personal Stories message board has been the source of many of the statements in Warriors Speak, and as such has been crucial in communicating the truth about frot to an often hostile gay male community.
There's no better way to get to know the men of Cockrub Warriors than by reading their posts in Personal Stories. So I hope you'll ck them out, and, when you feel ready, post there yourself. When you do, you'll find that your fellow warriors will welcome you, and that Personal Stories is the best way to participate in the life of the club and our growing frot movement.
---
Musings of a Black Gay Man into Frot are short, incisive essays from Warrior Delaware Brother exploring three crucial areas of his life: being Black, gay, and into dick2dick brothers' frot. This is compelling writing from a warrior who really knows how to pack a punch -- with hot graphix from Warrior Eros V too! Ck it out dude.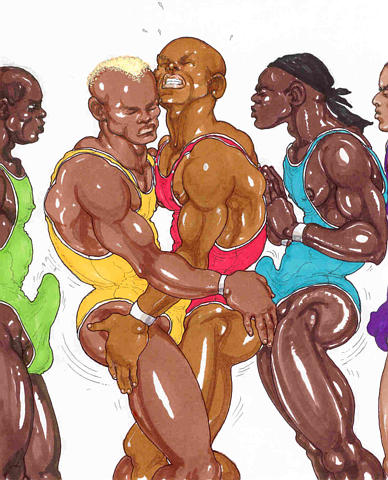 brothers go dick2dick
art by eros V of black dicks rub together
---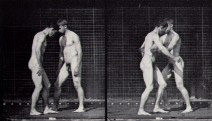 more HOT true-life stories
from the fightin FROT guys
of Cockrub Warriors

Warriors Speak features first-person writing from more than 1000 of your warrior brothers about their lives, their hopes, and their fantasies. Their stories are sexy, warm, combative, romantic, and filled with love and nobility. To me, these are the most important pages on the site -- cause nothing is more empowering than reading what ur fellow warriors have to say.
If you're a guy into frot who's felt isolated and alone, start your exploration of the site here.
If you're a member of the media seeking to understand what drives our movement, read these stories.
And if you're a safer-sex educator, look to these accounts for models of men whose sexuality is naturally safe.
And if as a guy into frot you have thoughts or feelings or a story you want to share, please either send them to me via email for anonymous posting or post yourself in Personal Stories on this site. Guys into frot have been suppressed and oppressed for a long time -- their voices have not been heard. So we need to get your stories out there. Not only do they help your fellow warriors, but as you've just read, your true-life stories are a crucial part of our campaign to explain to other gay men what it's like being into frot and to help them understand why the Buttfuck Dictatorship has to go. These stories are the heart of the club -- don't miss them, and contribute to them if you can.
Warriors Speak is now indexed on eight pages with more than 700 selections. For a complete list, including a brief synopsis of each section, click the logo:

Here's just a sample:
The Romance of Frot: Thoughts on Ultimate Male Intimacy and Mating from Warriors Don F and Brad
A Celebration of Life: Frot, AIDS, and the Return to Joy. Seven Warriors talk about the meaning of frot in their own lives and the impact of the epidemic.
A Noble Ideal: Cock Combat as the Ultimate Male Contest. One Warrior's compelling statement about the primeval purity of cock battle.
Muscle to Muscle and Cock to Cock: Wrestling Warriors Speak: Five Warriors speak about the masculinity and intimacy of wrestling and frot.
PLUS!!!:
Combat and Frot: A Boxer Warrior Speaks. Contests both athletic and erotic are the theme as one remarkable Warrior speaks of the joys of his life in boxing and frot, and in so doing makes a significant contribution to our understanding of the relationship between cockrub and combat.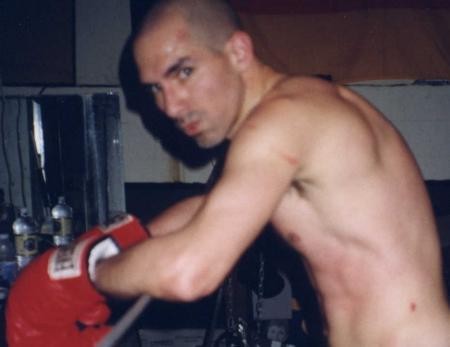 a boxer warrior speaks
The Joys of JO: A Wankin' Warrior Speaks. Eloquent testimony to the joys of a life spent in JO and cockrub, and to the battle to be understood by a gay male world obsessed with anal sex.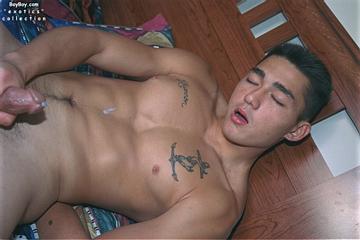 JO joys
So Alone in My Love: A Missouri Warrior Speaks. A striking testament from a man who found cockrub love early in life, only to come out into a gay male world that denigrated his choices and pushed him to an act of despair. A remarkable statement about the parallels between the Heterosexual and Buttfuck Dictatorships -- powerful, moving reading.
The Book of Cockrub: Warrior John Speaks. "If you don't fuck, you're not really gay." A compelling true-life account of the ugly realities of analist oppression, with analysis by founding Warrior Bill.
I Honor the Phallus: Warrior Rob Speaks. A startlingly clear and concise autobiographical statement from a man in search of his personal mythos, a warrior brave and true.
Right on the Money: A Woman Warrior Speaks. A lesbian addresses the oppression of sexual orthodoxy in her own community.
And over 900 more!!!
---
Being Black and Gay: A Personal Journey from Warrior Rob, is a terrific evocation of his teen years in thug culture, struggling to come to terms with being both Black and gay. It's followed by How Do You Want It? How Do You Feel?, in which Rob movingly observes, "Now I embrace my warrior spirit. I do not honor anus. I honor the phallus. I realize to be true to myself, I must not be ashamed of my sexuality."
---
Real life, fantasy, race, sex, love, religion, and frottage by Warrior BlackLotus is about all that and more. One of the most powerful and remarkable autobiographical statements on the site -- don't miss it!
---
The Art of EROS V A gallery of the brilliant and renowned FROT artist Eros V's super HOT depictions of dick2dick. Eros V is a man who's as committed to frot as he is talented, so ck it out dude.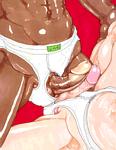 EROS V
PLUS!!! Blaadokz and Krundoun. An up-close and personal look at EROS V's favorite cockrub warriors! Powerful and unforgettable images from the man who invented FROT ART.
---

Next up is Warrior Fiction, more than 30 Hot Friction Fiction offerings from other club writers.
These stories are presented not just for their entertainment value, but because most of them, like my own story THE FIGHT, are a working out of deeply held and long cherished adolescent fantasies. As such, they are yet another insight into the values and desires of guys into frot, and, like the statements in Personal Stories and Warriors Speak, important social documents in their own right.
So I'm really grateful to all the brave, sexy, imaginative, and talented warriors who've shared their stories and dreams here. Their honesty is yet another reason that I'm proud to be a Cockrub Warrior.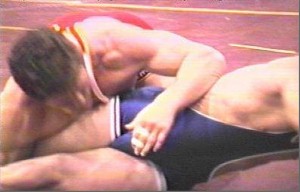 marc takes me down
---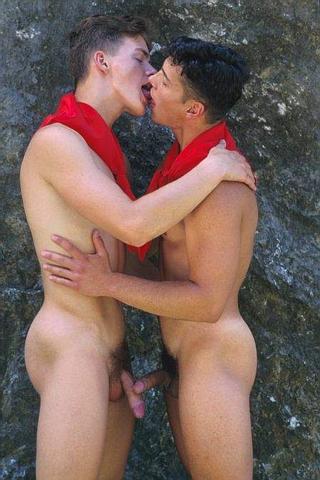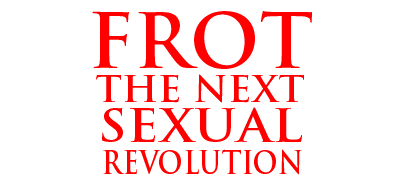 essays on the politics of penetration
and the cumming culture of FROT
The next section of the site, Frot: The Next Sexual Revolution contains articles analyzing the cultural domination of anal sex and the historical significance of the frottage movement.
The title essay, Frot: The Next Sexual Revolution, is a download of the Viewpoint article I wrote for GayToday, the online zine with 40,000 page views and 200,000 hits a week, which ran from 11/6-11/12/00. This opinion piece was the first shot fired in the national gay press in our club's battle to get recognition and validation for our sexual choices, and to spark a debate about the future of gay male sex life. If you didn't catch it online, take a peek here -- it just may help you feel better about your future.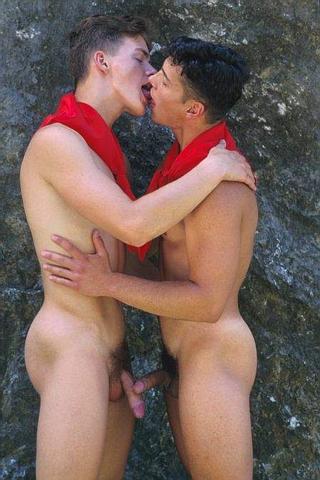 after the revolution
young warriors find love
Cockrub Warrior: Bill Weintraub is a download of the follow-up interview conducted by GayToday's famed editor Jack Nichols in response to intense reader interest in Frot: The Next Sexual Revolution. Nichols, a long-time Gay Liberationist, author of five books on gay male life and sexuality, and winner of the 1998 Public Service Award of the Society for the Scientific Study of Sexuality, poses a series of incisive and perceptive questions as we discuss the history of gay male sex, the true nature of frot, the failure of the AIDS community to understand the significance of the cultural domination of anal sex, and what the sexual future for gay men will look like. A must-read for anyone who wants to understand the meaning of the frot movement and the cultural changes it portends.
In addition to those two articles, this section contains links to The Buttfuck Dictatorship, a somewhat longer version of Frot: The Next Sexual Revolution, exploring the roots of that present-day tyranny and what the future of that particular illusion just might be; and Letters to POZ, two letters I wrote to that HIV magazine about anal sex and frot which they've refused to run.
Also: The Anal Sex Debate at GayToday. Dispatches from the front in the buttfuck wars. Read ALL the letters, including those from myself and Gay Lib pioneer Arthur Evans that GayToday wouldn't publish. And check out journalist and warrior Chuck Tarver's wise and very witty take on communicatin with those annoyin analists in NEW!!! Plato's Cave.
Plus: Our Definitions page is a compendium of terms readers frequently encounter in the various articles, essays, and message board posts on our Man2Man Alliance, Frot Men, and Heroic Homosex sites.
And: An Introduction to Frot and The Man2Man Alliance is the charter statement of the beliefs and goals of the Alliance, "a coalition of gay, bi, and straight-identified men who practice Frot: phallus-on-phallus sex; who reject anal penetration, promiscuity, and effeminacy; and who put forth the truth that one man can love another without any surrender of either's masculinity."
In addition, there are these articles:
Plus great articles by Mart Finn on Sodomy Laws and Cultural Polarisation, Eric Lupin on the meaninglessness of gay-bi-str8 labels, and Robert Loring on A Case of Rape, and the meaning of true Frot Love, Brothers of the Heart.
Finally, there's my own meditation on AIDS, anal, and frot, A Somber Day.
Ck em all out dude.
---
Warning: some adult content.
This Man2Man Alliance policy paper, which is in three parts, discusses three aspects of anal penetration:
Part 1. The Biology of Anal Penetration, examines the anatomy and physiology of the anus and rectum, with particular attention paid to the various diseases and mechanical problems they're subject to when penetrated;
Part 2. The Psychology of Anal Penetration, looks at the question of pleasure and pain in anal penetration, and asks what it is that anally-receptive men actually experience during penetration; and
Part 3. The Ideology of Anal Penetration, analyzes the belief systems which underlie and support this fringe sexuality.
An Anus Is Not a Vagina is essential reading for those who wish to understand the reality and the role of anal penetration in gay male life today.
---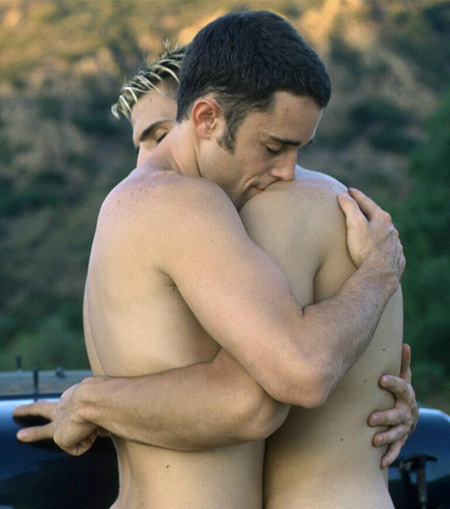 Why Be Faithful? is a major new Man2Man Alliance policy paper which looks at at the health and psychological risks of sexual promiscuity, and examines the benefits of Fidelity.
Topics covered include
the health risks of promiscuity
can there be committment without fidelity
is there ever reason to be abstinent
the ideology of multipartnered pansexualism
the benefits of Heroic Love
Why Be Faithful? is one of our most important policy papers to date.
So we hope you'll take the time to read Why Be Faithful?
You'll be glad you did.
---

We now have a donations page.
Like all of our pages, this one's rich in images and ideas.
Ck it out.
Think about donating.
Think about it.
How much is it worth to you to keep this site going?
How much is it worth to reach out to other guys like yourself?
To help them, and help yourself find the buddy or lover you want and deserve.
How much is it worth to you to prevent one more guy from getting into anal?
How much is it worth to stop HIV?
How much is it worth to you to fight the analists and their anal bullshit?
How angry are you at being coerced and pressured and nagged to get fucked -- and being told when you won't that what you love isn't real sex?
How bout the religious right?
Are you tired of them saying that MEN CAN'T LOVE OTHER MEN?
That MEN WHO LOVE MEN AREN'T REAL MEN?
Are you tired of that?
Does it piss you off?
Do you want to do something about it?
You can.
Read Donate.
Read what's possible.
Then Join Us.
Join The Alliance.
Become a true WARRIOR.
Because

---
In addition to Cockrub Warriors, there are four other sections to our Man2Man Alliance Heroic Homosex site: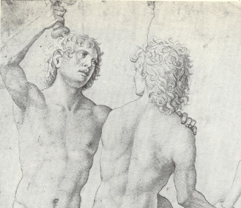 Sacred History
Sacred Myth
for Guys into
Fightin and Frot

The Ethos and Mythos
of Warrior Frot
Heroes is an indepth exploration of the cross-cultural and historical roots of the warrior ethos and its meaning for present-day cockrubbin dick2dick men. If you feel out of place in mainstream gay male culture, not just cause you're into frot, but because you have an essentially masculine identity, ck out Heroes, and learn the truth about homosex, masculinity, nobility, and heroism.
---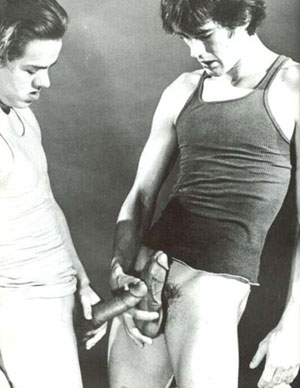 A New Identity for a New Age
Because some Frot Guys identify as gay, others as bi, and others as straight, we offer you all a new identity -- as Frot Men, guys into Frot.
FrotMen.org is a separate site which provides a quick intro to and a huge gallery of Frot Dudes, Frot Brothas, Frot Hermanos, Frot Bros, Frot Budz, Frot Guys, Frot Brothers, and Frot Mates in action.
So ck it out Frot Dude for a look at the new you.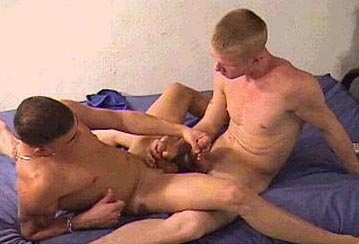 ---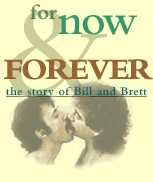 Sex, violence, politics,
and true-life
Cockrub Romance

Two Lives and Two Lovers for Our Times
The Story of Bill and Brett is my biographical and historical work in progress about my life with my late lover, Brett Averill, and our years in Gay Liberation. If you liked Hyacinthine Love, if you've been through AIDS, or if you're just curious about the last half-century of gay life and love, ck out The Story of Bill and Brett.

The net's premiere dating service for guys into frot
Frot Club is the net's premiere dating service for guys into frot. With message boards for all US states and Canadian provinces, the UK, Australia, Africa, Asia, Europe, and Latin America, Frot Club is the quickest way to find and connect with other hot frot dudes in your home town or region.
So thanks for dropping by. I sure hope you enjoy the site.
And remember dudes

bill
billweintraub@man2manalliance.org
---

cockrub surfer warrior dudes
cummin soon
Into surfers?? Check out Frot Club.
Then read this:
PS
This is a club for guys into frot.
Right now, there happen to be a fair number of stories up about sex wrestlin and cock combat.
But this club is also for dudes who are into the slow, sensual, full-body and romantic aspects of frot as well.
The word Warriors is in the club's name to honor all those men who've had the courage to buck the tide of anal sex in gay male life and stick by their dream.
So the goal of the club isn't to promote one type of frot over another. The goal is to give guys into frot a place to meet, to help them find renewed self-respect and self-confidence, and to put together a base for political advocacy on behalf of frot boys, dick2dick brothers, and cockrub studs of all persuasions.
United, dudes

AND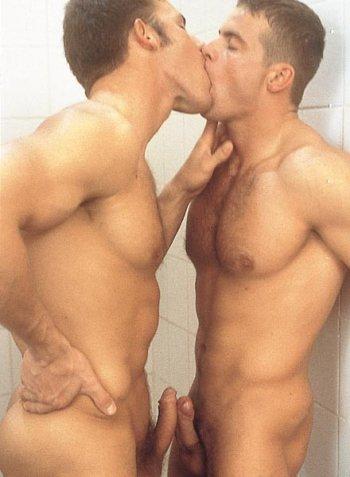 Cockrub Warriors Site Guide
The Man2Man Alliance
| What's Hot About Frot | Hyacinthine Love | THE FIGHT | Kevin! | Cockrub Warriors of Mars | The Avenger | Antagony | TUFF GUYZ | Musings of a BGM into Frot | Warriors Speak | Ask Sensei Patrick | Warrior Fiction | Frot: The Next Sexual Revolution| Sex Between Men: An Activity, Not A Condition |
| Heroes Site Guide | Toward a New Concept of M2M | What Sex Is | In Search of an Heroic Friend | Masculinity and Spirit |
| Jocks and Cocks | Gilgamesh | The Greeks | Hoplites! | The Warrior Bond | Nude Combat | Phallic, Masculine, Heroic | Reading |
| Heroic Homosex Home | Cockrub Warriors Home | Heroes Home | Story of Bill and Brett Home | Frot Club Home |
| Definitions | FAQs | Join Us | Contact Us | Tell Your Story |


© All material on this site Copyright 2001 - 2014 by Bill Weintraub. All rights reserved.