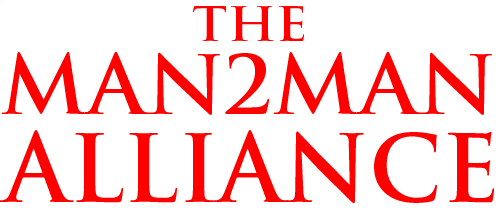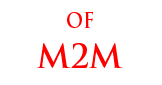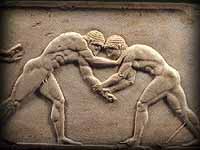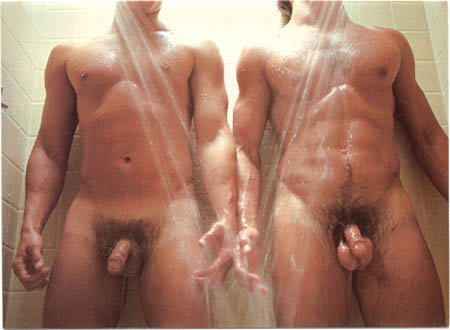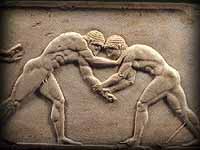 In this part of our Heroic Homosex site we'll explore the rich history and myths of warrior cultures, and talk about what it means to be a cockrubbin dick2dick warrior in the 21st century.

We'll begin to understand the connection between sex and aggression, and to appreciate the significance of the cosmic joust, the divinity of phallus, and the awesome power of phallic mating.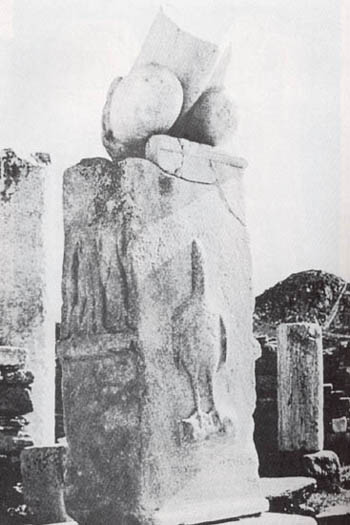 delos
sacred phallos
We'll learn about nudity in athletics and nudity in war, and look closely at cultures that unabashedly celebrated the male body and the masculine bond.

nude combat
And we'll see too that among those warriors frot, cockrub, and dick2dick were the norm, the standard, the custom, rule, and model of what m2m sex should be.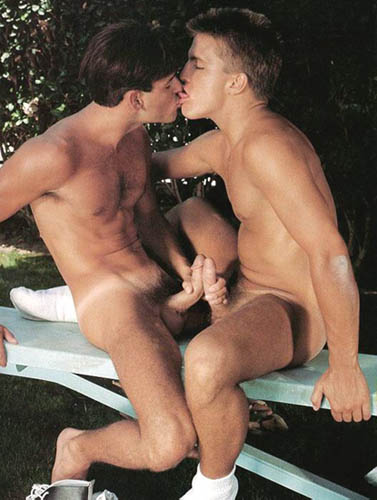 what m2m should be
Fightin and Frot - Blood Sweat and Cum - were joined with the warrior virtues of courage, compassion, and loyalty to create male2male bonds of ferocious intensity.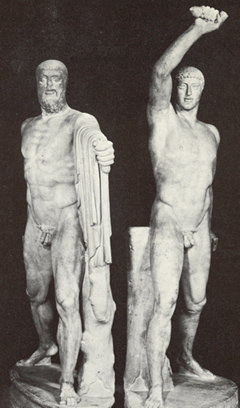 fierce bonds
Battle-forged bonds that inspired men to fiercely love and willingly die for each other.
And these myths and true stories of men united in love and war will, like the real-life accounts from our warrior brothers in Warriors Speak, empower and ennoble us, make us strong, confident, and proud, invincibly proud, to be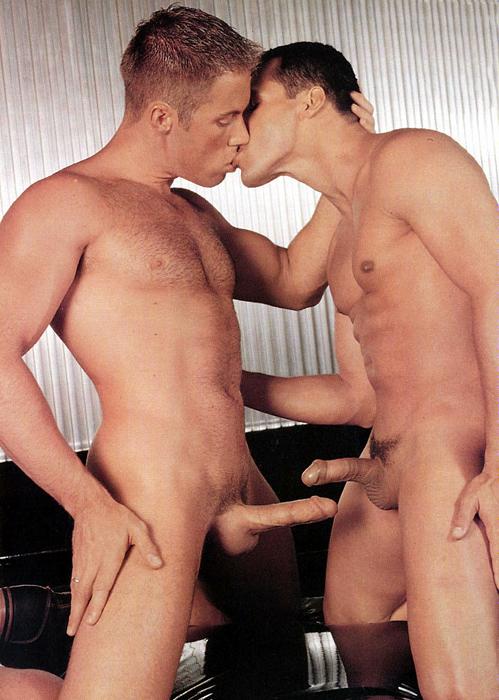 ---

is presented by The Man2Man Alliance, an organization of men into Frot
Click here to read An Introduction to Frot and The Man2Man Alliance.
Click here to learn more about Heroic Homosex.
And here to learn more about Heroes.
Or here to visit our FAQs page and learn more about Frot Men.
---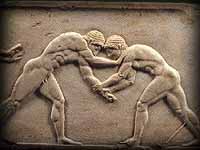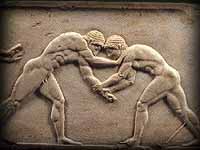 | What's Hot About Frot | Hyacinthine Love | THE FIGHT | Kevin! | Cockrub Warriors of Mars | The Avenger | Antagony | TUFF GUYZ | Musings of a BGM into Frot | Warriors Speak | Ask Sensei Patrick | Warrior Fiction | Frot: The Next Sexual Revolution| Sex Between Men: An Activity, Not A Condition |
| Heroes Site Guide | Toward a New Concept of M2M | What Sex Is | In Search of an Heroic Friend | Masculinity and Spirit |
| Jocks and Cocks | Gilgamesh | The Greeks | Hoplites! | The Warrior Bond | Nude Combat | Phallic, Masculine, Heroic | Reading |
| Heroic Homosex Home | Cockrub Warriors Home | Heroes Home | Story of Bill and Brett Home | Frot Club Home |
| Definitions | FAQs | Join Us | Contact Us | Tell Your Story |


© All material on this site Copyright 2001 - 2011 by Bill Weintraub. All rights reserved.