These Hot Friction Fiction
offerings from your fellow warriors are presented not just for their entertainment value, but because most of them, like my own story
THE FIGHT
, are a working out of deeply held and long cherished adolescent fantasies. As such, they are yet another insight into the values and desires of guys into frot, and, like the statements in
Personal Stories
and
Warriors Speak
, important social documents in their own right.
First up are four WRESTLING/COCKRUB/COCKCOMBAT FANTASIES which I wrote originally for a yahoo club which featured wrestling stories. THE FIGHT, though fiction, is very close to my own adolescent fantasies of how I would find my lover through a personal combat. Cockrub Warriors Rule! Kevin is based on real people I knew when I lived in Boston in the early 1970s. Cockrub Warriors of Mars is my attempt to move the Cockrub Warriors into a future of social responsibility and spirituality. And The Avenger is about how a Cockrub Warrior finds himself and gets even after a butt-fucker has raped him. It's a superhot story with some powerful statements about cockrubbin and stayin true to yourself.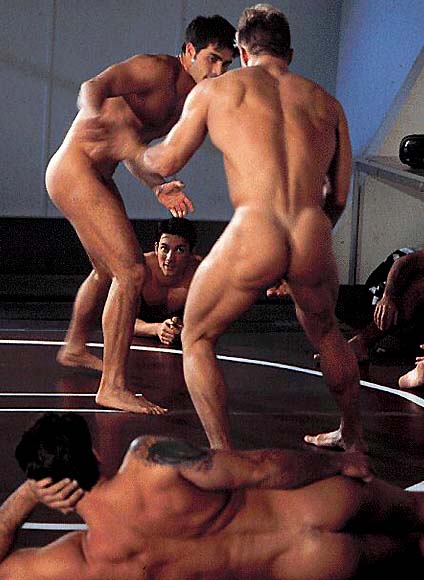 warriors train on novus spartia
NEW!!! My latest short but oh so sweet fiction, TUFF GUYZ, a picaresque tale of two hardcore American bruisers who find cock combat and maybe true love too after dukin it out on TV's most popular and primeval test of the macho right stuff. This one's superHOT dudes, and will appeal to both fight fanz and romantix alike, so check into the honeymoon suite at the Hurokatoc Nation's Enchanted Island Casino and check it out! (And don't forget to make reservations at the Lodgepole Dinner Theater either -- I hear they're gonna be doin The Last Daze of the Buttfuck Dictatorship sometime real soon!)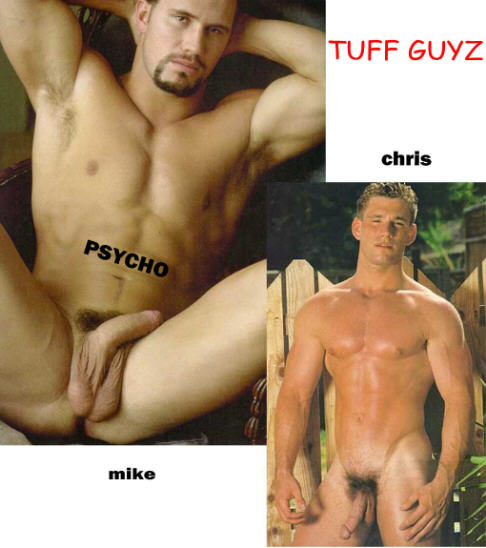 ...ready to rumble...
---
Now comes Warrior Vic Logan's
Bearcub Combat
series. Episode 1,
Trials of a Bearcub
, is a warm, wise, and endearin look at young bears Sean and Luke findin ruff and tuff rasslin romance in the wooded wilds; while Episode 2,
Fathers' Day
, takes the story back a generation so that their gruff but lovin poppa bears can explain to the cubs how they first met up. Episode 3,
Together, and Against All Comers
, is Warrior Vic's personal favorite, tellin how one teen bear helps another confused and rebellious cub find the right path in life. And
NEW!!!
Episode 4,
A Battle in the Redwoods
, takes the cubs to San Francisco's famed Russian River for a matchup between two hot adolescent pairs. Full of warmth and wisdom, these are gutpunching, cock poundin stories of rasslin bear liberation, told as only Warrior Vic can.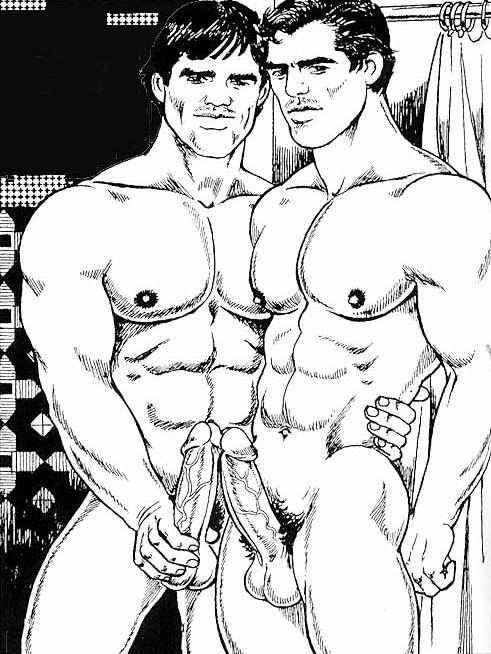 matt and judd
Then there's warrior cumbat1's
Awesome Adventures of Matt and Judd
--
The Camper
,
The Journey Continues
,
The Motel
,
Bears in the Woods--Pt 1
,
Bears in the Woods--Pt 2
,
Bears in the Woods--Pt 3
, and
NEW!!! Al and Hank's Bodaceous Sex Wrestle.
Matt and Judd are two smooth wrestlin nude college dudes, always lookin to get it on and get off. They're on their way back to school, and about to discover the answer to that age-old question, how much jizz can one van hold? Warrior cumbat1 is particularly adept at describing all the wrestlin and cockrubbin moves that make up each of Matt and Judd's titanic match-ups, and the whole series is full of the body slammin, cock jammin, no holds barred action that cockrub warriors love. These stories are super hot and not to be missed.
Bunk Bed Buddies
, by Gentle Warrior, is a warm tale of teen cockrub romance, told by a warrior who understands the feelings and passions of adolescence. Freddie and Jer are two sexy and loving teens whom you'll long remember, and whose happy future you'll cherish.
The Jungle Match
is for hardcore sexfight fans. Warrior cumbat1 (of Matt and Judd fame) and Roman Hero have collaborated on this one to produce a primeval evocation of raw cock combat that's one of the best I've ever read. Don't miss it!
the jungle match
Marc Takes Me Down
Warrior pin_u_man's exploration of adolescent sex wrestlin fantasy and reality. A hot story with a true life epilogue, a must for anyone who's ever been a teenager in lustful rasslin love.
A Very Special Tagteam
from Warrior Cockrassler is a sexy fathers and sons fantasy of hot cock wrestlin combat. Warrior Cockrassler brings to vivid life the feelings of young men and their fathers caught in the power of sexual battle. With a powerful graphic too -- another potent not-to-be-missed hard fightin men's fantasy.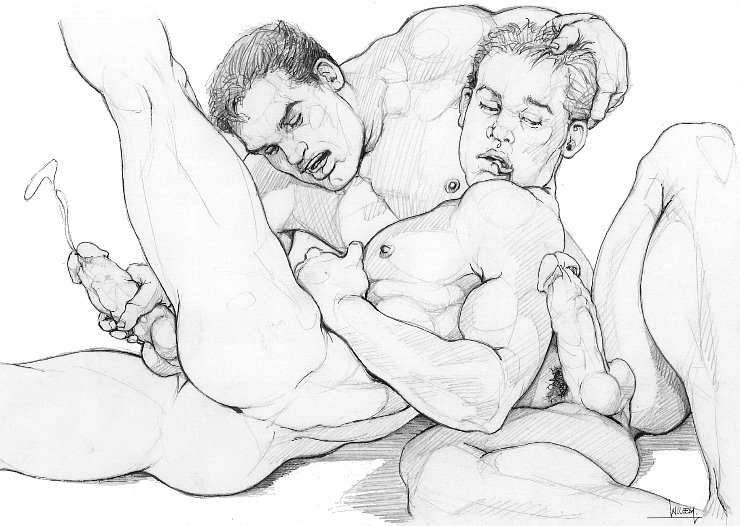 a very special tagteam
The Bond
from Warrior Sierra Mountain Man is a warm and tender exploration of male-bonding and cockrub. Especially recommended for guys into slow, sensual frot.
Cock Rub Rodeo
by Warrior Buck Wild is a wild and wooly ride with Jack, Brock, Dalt and Rowdy through the land of 501s, Wranglers, and well-worn seams, and comes complete with a sizzlin self-portrait by the author. Ride 'em Cowboy!
Been delayin gettin that DSL dude? Better read what happened to Warrior JockJack6 when the
Cockrub Cable Guy
came by to make the connection. This is one hook-up you won't wanna miss.
PLUS!!! Married life got you down bro? Wife been cheatin with your best bud? Warrior HarderFite has the solution -- and it's called The Cockfight. It's hot dude -- so ck it out.