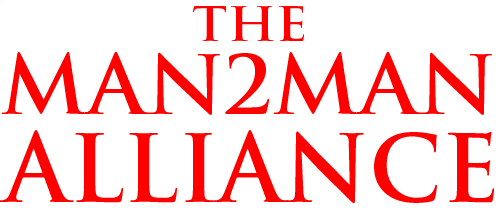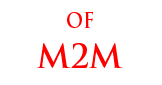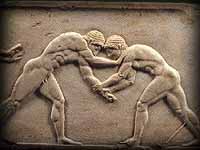 ---
Hey COCKRUBBIN DICK2DICK WARRIOR DUDE,
Over the past five years, I've heard via email and on our Personal Stories message board from a great many FROT MEN and COCKRUB WARRIORS like yourself.
Guys have shared with me and their fellow warriors their fantasies, their hopes, and their true life stories.
To me, these first person accounts are invaluable. There's simply nothing more compelling or more real.
These true life stories are the heart of our club and the heart of our movement. Posted here and in Personal Stories, there are now more than 3000 of them. I hope you'll read them all. I think you'll find them to be, as I have, awesomely empowering.
And I encourage you to tell your own story, and either send it to me for posting, or post it yourself in Personal Stories. What you have to say constitutes a unique oral history. Don't let it be lost. Write it down and put it out there for your brother warriors and fellow frot men to hear.
---
There are now eight index pages for Warriors Speak:








---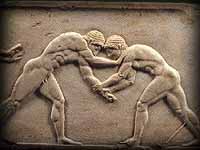 Warriors Speak I is divided into sections. The first ten came to me in emails. The rest were originally posted on our Personal Stories board, and I've simply copied them here with their replies:
The Romance of Frot: Thoughts on Ultimate Male Intimacy and Mating from Warriors Don F and Brad
A Celebration of Life: Frot, AIDS, and the Return to Joy. Seven Warriors talk about the meaning of frot in their own lives and the impact of the epidemic.
A Noble Ideal: Cock Combat as the Ultimate Male Contest. One Warrior's compelling statement about the primeval purity of cock battle.
Muscle to Muscle and Cock to Cock: Wrestling Warriors Speak : Five Warriors speak about the masculinity and intimacy of wrestling and frot.
Combat and Frot: A Boxer Warrior Speaks : Contests both erotic and athletic are the theme as one remarkable Warrior revives the ethos of the Pankration and speaks of the joys of his life in boxing and frot.
The Joys of JO: A Wankin' Warrior Speaks. Eloquent testimony to the joys of a life spent in JO and cockrub, and to the battle to be understood by a gay male world obsessed with anal sex.
So Alone in My Love: A Missouri Warrior Speaks. A striking testament from a man who found cockrub love early in life, only to come out into a gay male world that denigrated his choices and pushed him to an act of despair. A remarkable statement about the parallels between the Heterosexual and Buttfuck Dictatorships -- powerful, moving reading.
The Book of Cockrub: Warrior John Speaks. "If you don't fuck, you're not really gay." A compelling true-life account of the ugly realities of analist oppression, with analysis by founding Warrior Bill.
I Honor the Phallus: Warrior Rob Speaks. A startlingly clear and concise autobiographical statement from a man in search of his personal mythos, a warrior brave and true. Plus!!! Warrior Rob's striking credo, "Why we fight," with commentary from Warrior Bill.
Right on the Money: A Woman Warrior Speaks. A lesbian addresses the oppression of sexual orthodoxy in her own community.
The remainder of Warriors Speak appeared originally on our club's Personal Stories message board, and though I've re-organized them a bit, they're archived here essentially as they first appeared, with their original replies as well.
My First Time. Eight Warriors talk about the wonder and innocence of their first frot experience.
Cock2Cock Fun. The varied joys of dick2dick.
Soldier Cockfight. A compelling account of a rapturous combat.
Beatific is Warrior Luke Shelton's luminous and extraordinarily powerful and moving account of a boyhood frot romance and its tragic aftermath. Don't miss it.
The "Wrestling Way" to Cockrubbing. Warrior Andrew64's brilliant discussion of the centrality of wrestling and cockrub in his life.
the hardest i've ever been another super HOT true-life story in our series Str8-Boyz-Go-Cock2Cock, hardest joins Sensei Patrick's Inquisitor and Warrior Pete's Dickfighting for a no holds barred vividly remembered account of shaft on shaft action. Don't miss it!
AND! My Daring Danish Dick Fight. Danish gay boi cock-wrestles Danish straight dude in a Norse nut-bustin Scandinavian sperm-spillin true-life tale of hot Dansk dude sexfite lust.
With HOT pix too.
The Best Sex He Ever Had/Denigration. Warrior NYbox43's story of a beautiful sexual encounter and the peer denigration it evoked.
Glad to find this community! Several themes common to men into frot are expressed in this beautiful post by Warrior BillyBuddy, including his desire for frot from a very early age, how cockrub has remained at his erotic center throughout his life, and how he's been discriminated against and denigrated for loving to rub cocks. Despite that, says Billy, "I'm totally proud to be into cockrubbing!" His powerful account is followed by a strong and uncompromising reply from club philosopher Warrior Don F.
I Know I'm Not Alone -- At Last! Warrior exitonly speaks of feeling lost and deviant in a world of gay men into anal, tells of being put down, and says that reading the Cockrub Warriors Founder's Message brought him to a spiritual awakening. With trenchant replies from Warriors Don F and RandiZup.
My Own Kind -- Part I Warrior Ricci Wong talks of the pressure to have anal, of being a top to avoid being fucked, and his joy at finally finding his own kind. Followed by a powerful and moving reply from Warrior Andrew64.
My Own Kind -- Part II Warrior Andrew64 responds to Warrior Ricci Wong's testament in a moving and eloquent reply about negative judgments, kindred spirits, and two cocks united.
Cockrubbing Before It Was "Cockrubbing." It's common for guys into frot to have their first and sometimes most intense experiences as teenagers, when boyish tussles and wrestling lead to cockrub. This post, along with a number of others, including First Frottage/Wrestling Awakening, My First Time and Learning to Be a Cockrub Warrior, talks about various teen experiences. And as you'll see, these individual stories, like NYbox43's Boyhood Brawling, provoke many memories and many replies.
First Frottage/Wrestling Awakening Another account of an adolescent encounter with wrestling and frot. Warrior Wrestljc describes "wrestling and frottage as the ultimate in male foreplay and sex -- two bodies locked against each other chest to chest cock to cock!!!! -- Love it cause this type of male to male expression is both masculine and intimate!"
On a site filled with potent true-life stories, Learning to be a Cockrub Warrior, from GentleWarrior Bradley, in its evocation of a complex, love-hate relationship between two brothers who aren't quite sure where aggression ends and sex begins, remains one of the most powerful. Brad's is a deeply felt autobiographical essay that will stay with you.
Although most guys don't have an actual frot experience till they're teens or young adults, frot fantasies and sensations often start well before puberty. The next three posts address those early feelings, which are often connected with wrestling or fighting as well. Warrior Bradwrestle's Rubbing and TV Wrestling as a Kid talks about how pro-wrestling on TV turned him on, while Warrior nybox43's Boyhood Brawling, and its replies, look at the power of actual fights, as does Warrior RobbyNHB's Wanna Get in a Fight With Me.
And, as I discuss in my introductory note to Rubbing and TV Wrestling as a Kid, there are other references to pre-teen, often fight-related, frot feelings scattered throughout these Warriors Speak posts, including in my own Hyacinthine Love.
In Personal Recollections, Warrior Sierra Mountain Man also talks about a frot relationship at the age of 6, and ongoing frot experiences in his teens. In addition, he brings up a number of themes often encountered in these posts: an essentially masculine identity, a severe disconnect from top/bottom-dom/sub gay male culture, and a nonpromiscuous persona. This is a very thoughtful post, and I've included a reply looking at the constellation of traits that make up the typical guy into frot. Ck out these Personal Recollections -- they're well worth reading.
THE COCKSTER. -- "vividly alive in the vastness of the universe / from fighting cocks to mating cocks / dicks joined from root to head / bodies and cocks meld / the contest transforms / as close as one man can get to another" -- if Warrior Don F is our club philosopher, The Cockster is our mystagogue, the warrior most likely to remind us of the cosmic power of cockrub.
On these two pages, The Cockster -- CocktoCock and The Cockster -- Phallic Mating and the Dickroot Ridge, I've combined three Personal Stories posts from The Cockster and their replies. As you'll see, this warrior is an inspiration.
A Communion of Dickheads , from Warrior HOTDICKHEAD, also explores the mystic powers of dick2dick, with a great reply from Warrior Logdog and some neat pics too.
Superheroes, Myths, and Wrestling Buddies is a super HOT, richly illustrated evocation of the power of Myth, Wrestling, and Superheroes in the lives of Men into FROT and Cock Combat.
One of our most popular message threads, this one includes posts from Warriors Andrew64 and Roman Hero, and a discussion of the mythography and sociobiology of FROT by founding Warrior Bill.
Superheroes, Myths, and Wrestling Buddies -- Part II begins with one warrior's bold boyhood memories of the power of mythic Americana in his life, and continues with an expanded essay by founding Warrior Bill on the meaning of history and sex in our warrior lives.
This second installment of Superheroes is full of hot pix both m2m and str8, loaded with hot cock2cock and crank2squirrel action.
You're gonna love this one dude -- so ck it out.
3 posts from SENSEI PATRICK, our site's super-popular beaver-bangin cock-lovin black belt from the Bible belt bi dick2dick warrior dude:
A Str8 Man's Epiphany describes Patrick's first d2d experience.
Wrestlin Round with my Budz. Warriors Jeff and Patrick remember the HOT pleasures of shirtless youth.
The Inquisitor. A true-life reality super-fight between the Sensei and an Hispanic challenger with an unexpected climax. Super-hot dudes and super-real.
My Passion . Warrior Aaron's passion is Frot.
LONG LIVE FROTTAGE. A Warrior from our brother club Black Dicks Rub Together describes being "brainwashed" into anal sex culture and talks of his love of frot.
When the Lights Came On. Warrior feverpitch4frot tells of his early joy in frot, of being forced into the "tyranny of top-bottomism," of becoming celibate, and of finally realizing that he didn't need penetration to be whole. A true account of anal despotism and a ringing affirmation of frot and of one man's determination to be himself.
Erotic Wrestling is Best. Warrior Stockpeck's unabashed celebration of wrestling and frot and his unflinching look at anal.
Two Experiences. Rejection and Acceptance in the gay male world. Poignant and pointed testimony from Warrior mikey12a.
The Joys of Rubbing and the joys of loving intimacy among men. From Warrior JObuddyJP.
True Stories of an Anonymous Foreign Wrestler. Warrior Stockpeck, a wrestler for an Asian nation, shares his wonderful memories of wrestling and frot in his native land.
Cockfuckin Man to Man. In this superhot post, Warrior Naked Wrestler combines a number of themes common to our warriors: sex and aggression, childhood frot, masculinity, wrestlin and cockrub. Includes the naked dude's description of a real-life Cockrub Warrior arena.
And in a follow-up post, The Ultimate in Man to Man, that naked wrestlin dude talks about his own nude wrestlin experiences and makes the historical connections between us and our glorious Greek forebears.
In The Ultimate in Man to Man, Cockrub Warrior Naked Wrestler describes how wrestlers usually respect each other's genitals, despite being in a position to do them serious damage.
But in About Dickfighting, Cockrub Warrior Pete describes a very different sort of nude combat, giving us a blow-by-brutal-blow account of a strapped-dick cockfight between himself and the local brawny bully, when both were str8-identified over-sexed and angry 19 year olds. A riveting but violent true-life tale of horny hard and hung str8 guys dukin it out NHB n dick2dick.
Then Warrior Malcolm looks at the other side of teen cocktocock in his equally powerful and very HOT post CockToCock LOVE, the story of his first night with his first cock2cock lover when, like Hugo and Pete, both were just one year short of their 20th year.
First Combat. Two Naval Warriors, one a martial artist, the other a wrestler, have a private hot and heavy no-holds-barred contest that ends in a titanic cock combat. Super HOT, and real. Don't miss it.
Following First Combat, the military theme, though in a very different key, is taken up by Warrior Walt, who takes us back more than 30 years to the jungles of Vietnam in a beautifully written and moving reminiscence of warrior grace under fire called, simply, My War.
The Love of Twins. Myth, Fantasy and Reality meet in this HOT post featuring Brotherly Love and Cock2Cock.
Curt and Pavel Cockrub Warrior Curt describes his participation in a true-life gentlemen-only pay-per-view wrestlin bout in la belle France which produced a seminal moment in the history of cock2cock cultural exchange. PLUS Warrior Curt's wise and wonderful musings on the nature of dick2dick.
In Greeks and Sex, Cockrub Warrior John of The Book of Cockrub initiates an important conversation about those handsome Greek warriors and frot which I've been following up on in The Greeks section of Heroic Homosex. Find out what inspired those brilliant Greeks to create Western civilization and, with it, most of the modern world.
What Do You Think About When It's Time to Come? is the provocative question from Warrior BradWrestle2000. Brad says that honesty makes him hard. (Hey, me too dude.) Ck this one out to see just how hard Brad can get.
In The Ultimate Male Union and The Feminization of Gay Culture and Sex, Cockrub Warrior David McQuarrie has brought a new frankness and boldness to our discussions with other gay men. David is forthright and uncompromising in his advocacy of frot and dislike of anal and its attendant feminization. As is club philosopher Warrior Don F in his two replies.
And in Male Energy , Warrior Bruno talks unapologetically both about being male, strong, and proud, and about the spiritual dimension to masculinity. An important post from a thoughtful warrior, which, along with Warrior David McQuarrie's The Ultimate Male Union, helped inspire my own Masculinity and Spirit in Heroes.
Jocks and Cocks. Three luminous emails from Warrior Don F about masculinity, frot, and the bonds between men, in this case, college and pro athletes. With HOT pix too.
Two Hooded Rams is Cockrub Warrior Miguel's HOT account of the uncut dick2dick battle that left him determined to never again have anal -- with Founding Warrior Bill's analysis of why Frot is a gift to all men who have sex with men.
Furiously, Wildly, Intensely tells how Warrior Carlos and his married bud Eddie made out the night they discovered their true hard cock2cock combat feelings for each other -- this one is SUPER HOT and not to be missed.
And note that both Miguel and Carlos, as well as the next warrior to post, Rod, talk about the very serious oppression they've suffered simply because they don't like anal sex.
Pretty amazing.
Thanks. Warrior Rod describes both his first frot experience and the cultural oppression he's experienced, and thanks his fellow warriors whose posts have assured him that there's nothing wrong with him. In my reply, I talk about how far we've come in the club, and how important it is for our progress and your lives that you post.
Keep It Up, Bill!. Warrior JoePC, who posted in My First Time, encourages me to continue to be outspoken about the cultural tyranny of anal sex, and, like Warrior Rod, describes how destructive that tyranny has been in his own life. In my reply, I promise to keep up the fight. But I remind you guys that I can't do it alone, and that your future happiness, and the sort of m2m world that young guys will come out to, is up to you.
Those are our posts. I hope you'll read all of them. And I hope you'll contribute to them. You'll be stronger for it, and I know you'll be proud, just as I am, to be a Frot Man and Cockrub Warrior.

AND

bill
---
And now there's more Warriors Speak!
Just click the logo below for
---
---
Cockrub Warriors Site Guide
| What's Hot About Frot | Hyacinthine Love | THE FIGHT | Kevin! | Cockrub Warriors of Mars | The Avenger | Antagony | TUFF GUYZ | Musings of a BGM into Frot | Warriors Speak | Ask Sensei Patrick | Warrior Fiction | Frot: The Next Sexual Revolution | Sex Between Men: An Activity, Not A Condition |
| Heroes Site Guide | Toward a New Concept of M2M | What Sex Is | In Search of an Heroic Friend | Masculinity and Spirit |
| Jocks and Cocks | Gilgamesh | The Greeks | Hoplites! | The Warrior Bond | Nude Combat | Phallic, Masculine, Heroic | Reading |
| Heroic Homosex Home | Cockrub Warriors Home | Heroes Home | Story of Bill and Brett Home | Frot Club Home |
| Definitions | FAQs | Join Us | Contact Us | Tell Your Story |


© All material on this site Copyright 2001 - 2011 by Bill Weintraub. All rights reserved.
| fighting |combat sports |martial arts |kickboxing |karate |wrestling |jiu jitsu |extreme fights |
---
---

| fighting |combat sports |martial arts |kickboxing |karate |wrestling |jiu jitsu |extreme fights |










---
---