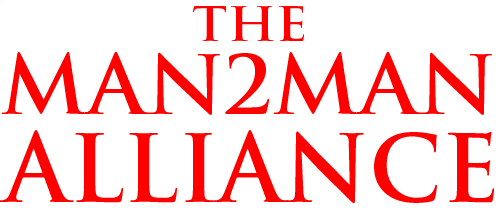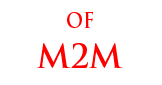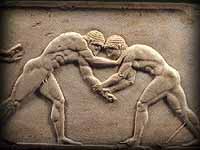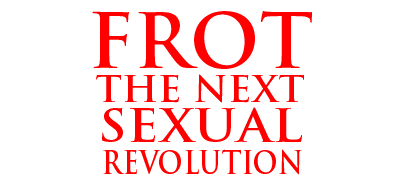 ---
Is Unwanted


Date Rape?
---
A Man2Man Alliance Policy Paper
by
Bill Weintraub
This Man2Man Alliance Policy Paper explores the issue of whether unwanted anal penetration is date rape; presents common date-rape scenarios; looks at the prevalence of such rape among gay-identified males; recommends action which can be taken by men who are experiencing persistent demands that they be penetrated even though they've said that they don't want to be; and calls for legal action against the perpetrators of male-male date rape.
Same-Sex date rape
A common experience of men into frot ( Frot Men) is to have men into anal ( analists) whom they're dating pressure them incessantly to be penetrated.
Mainstream gay male culture presents anal penetration as normative among men who have sex with men, and consistently denigrates male-male sexual encounters which do not culminate in anal penetration as "immature," "incomplete," and "vanilla."
As a consequence, participants in gay male mainstream culture view anal penetration as an entitlement, feel cheated if they have not penetrated a partner, and consider themselves justified in obtaining anal penetration by any means possible.
The two most common tactics used by men seeking anal from unwilling partners are:
1. Persistent physical attempts
These usually take the form of pushing the other man down or rolling him over on his stomach and getting on top of him.
Of course pre-penetration the man who has been assaulted may still be able to physically resist and/or restrain his attacker and thus stop the unwanted penetration.
But because these attacks occur in the context of what had been a consensual sexual encounter, usually after considerable erotic heat has been generated, very often the man assaulted is taken by surprise and passively permits penetration, even though he doesn't want it.
Once again, because he's not prepared for the sudden shift from consensual to non-consenual sex, or rape.
2. Promises of a secure future relationship
This tactic, a form of emotional blackmail, is extremely common.
Though this may happen in one encounter, usually it plays out over a series of dates in which the two men appear to be moving towards a relationship.
After the frot man has consistently refused anal, the analist will say that the relationship has no future unless the other man agrees to be penetrated.
The verbal pressure and promises are very intense, and again this is very often a successful strategy for the would-be penetrator.
Of course, the promise of a future relationship is almost invariably false.
Instead, the analist penetrates the man once or twice, and then disappears from his life.
Heterosexual date rape
Interestingly, among heterosexuals, date-rape strategies are identical, and have long been well-understood, having been described for example in an article by F. Scott Christopher in the Journal of Sex Research in 1988.
In that study, a survey of 275 college women, half of whom had been date-raped, revealed that the most common strategies used by men seeking oral or vaginal sex from resistant partners were persistent physical attempts -- successful about 50% of the time; and promises of a secure future relationship -- successful about 40% of the time.
Prevalence of male-male date rape
One study in the UK found that one-third of gay-identified men had been date-raped -- forced to do anal when they didn't want to.
Gay men as victims of nonconsensual sex

Abstract

Incidents of nonconsensual sexual activity among 930 homosexually active men living in England and Wales are analyzed. Of these men, 27.6% said they had been sexually assaulted or had sex against their will at some point in their lives; one third had been forced into sexual activity (usually anal intercourse) by men with whom they had previously had, or were currently having, consensual sexual activity. The contention that male rape is usually committed by heterosexually identified men, primarily as an expression of power and control, is not supported. Recognition that gay men rape other gay men is needed, both by the gay community and support services for victims.

Key words sexual assault - male rape - gay men - sexual behavior
"The contention that male rape is usually committed by heterosexually identified men, primarily as an expression of power and control, is not supported. Recognition that gay men rape other gay men is needed, both by the gay community and support services for victims."
"gay men rape other gay men"
In the Alliance, we say that analism is a rape culture -- and it is.
So it's very important -- literally for your physical survival -- that if you're having sex with men within a "gay" context, that you learn to resist and say NO to that culture.
And one tool you can use is this site and the posts on it from Men like yourself.
Men who refuse to do anal.
Very important.
The more you resist -- the more you say No to anal -- the stronger you'll become.
SUMMARY
Date rape in the form of unwanted anal penetration is a common occurence in the lives of gay-identified men who don't practice anal sex.
The strategies used by gay male analists seeking unwanted anal from a male partner are virtually identical to those used by men in heterosexual situations to obtain unwanted oral and vaginal sex.
CONCLUSIONS
If you're a Frot man, and have identified yourself to your potential partner as a man who does not do anal, and he persists in pressuring you to have anal sex during a single date or over a series of dates, you need to recognize that what's happening is a form of date rape;
and that such scenarios are common.
If as a Frot man, having clearly said that you don't do anal, you're still being pressured to have anal in the course of a single encounter or over a series of dates, you should terminate the encounter *immediately* and stop dating the analist who is pressuring you.
Otherwise, the probability is high that you will be penetrated anally against your will.
Date rape is a form of rape, and men who have been assaulted in that way should file criminal charges against the perpetrator.
As with consensual anal penetration, the risk of HIV and other STD infection is present; indeed there are men in the Alliance who have sero-converted due to date rape.
Date rape is a particularly heinous form of analist behavior; anyone guilty of date rape should be punished to the fullest extent of the law.
August 2, 2003
Updated:
April 24, 2009
REFERENCES
"Women's response to being pressured": Christopher, F. S. 1988. An initial investigation into a continuum of premarital sexual pressure. Journal of Sex Research 25(2):255-266.
"Gay men as victims of nonconsensual sex": Hickson, Davies, et al. 1994. Archives of Sexual Behavior 23 (3):281-294.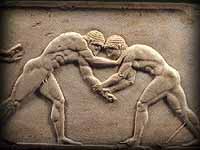 ---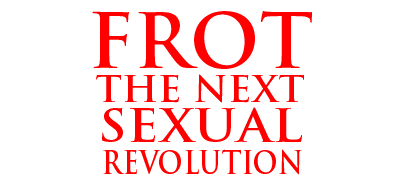 is presented by The Man2Man Alliance, an organization of men into Frot
Click here to read An Introduction to Frot and The Man2Man Alliance.
Click here to understand more about Heroic Homosex.
Or visit our FAQs page to learn more about Frot Men.
---
Frot: The Next Sexual Revolution Home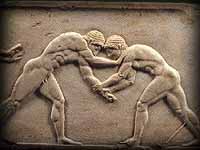 | What's Hot About Frot | Hyacinthine Love | THE FIGHT | Kevin! | Cockrub Warriors of Mars | The Avenger | Antagony | TUFF GUYZ | Musings of a BGM into Frot | Warriors Speak | Ask Sensei Patrick | Warrior Fiction | Frot: The Next Sexual Revolution | Sex Between Men: An Activity, Not A Condition |
| Heroes Site Guide | Toward a New Concept of M2M | What Sex Is |In Search of an Heroic Friend | Masculinity and Spirit |
| Jocks and Cocks | Gilgamesh | The Greeks | Hoplites! | The Warrior Bond | Nude Combat | Phallic, Masculine, Heroic | Reading |
| Heroic Homosex Home | Cockrub Warriors Home | Heroes Home | Story of Bill and Brett Home | Frot Club Home |
| Definitions | FAQs | Join Us | Contact Us | Tell Your Story |


© All material on this site Copyright 2001 - 2011 by Bill Weintraub. All rights reserved.