Surgeon General Issues Warning on Anal Penetration
11-27-2005
The FDA's condom information webpage has the following warning from the Surgeon General of the United States:
Are condoms strong enough for anal intercourse?

The Surgeon General has said, "Condoms provide some protection, but anal intercourse is simply too dangerous to practice."

Condoms may be more likely to break during anal intercourse than during other types of sex because of the greater amount of friction and other stresses involved.

Even if the condom doesn't break, anal intercourse is very risky because it can cause tissue in the rectum to tear and bleed. These tears allow disease germs to pass more easily from one partner to the other.
That's a great statement.
Not least because the science in back of it is very solid.
For example:
Buchbinder, S. P., Vittinghoff, E., et al. (2005, May 1). Sexual Risk, Nitrite Inhalant Use, and Lack of Circumcision Associated With HIV Seroconversion in Men Who Have Sex With Men in the United States. J Acquir Immune Defic Syndr Volume 39, Number 1, May 1 2005.

which stated

Having a large number of male sex partners, nitrite inhalant use, and engaging in receptive anal sex explained the majority of infections in this cohort and should be targeted in prevention strategies for MSM.

And there are the two recent studies on the prevalence of anal HPV, which causes anal cancer, among MSM:

Chin-Hong PV et al. (2005). Age-related prevalence of anal cancer precursors in homosexual men: the EXPLORE study. J Natl Cancer Inst 97: 896-905, 2005.

Chin-Hong PV et al. (2004). Age-specific prevalence of anal human papillomavirus infection in HIV-negative sexually active men who have sex with men: the EXPLORE study. J Infect Dis 190 (on-line edition), 2004.

Chin-Hong (2004) stated:

In multivariate analysis the investigators found that the only factor with a statistically significant association with HPV infection was receptive sexual intercourse in the previous six months (p < 0. 0001). The number of male sexual partners in the previous six months was of border-line significance (p = 0.06).

[emphases mine]
So Surgeon General Carmona has made a statement about anal and condoms which is completely defensible.
And which blows a big hole in the buttboyz and the condom campaigners' defense of anal and promiscuity.
"Anal intercourse is too dangerous to practice" -- even with a condom.
That's the good news.
Here's the bad news.
That statement has been up on the FDA site since July 2005.
And no one knows about it.
Why?
Because no one's publicized it.
And no one will.
We would.
But we don't have the money to do it.
Now, before I go further in this discussion, I want to detail some of the recent efforts I've made on this issue, and the response.
Analists:

In the RAPE CULTURE message thread, I discussed my interaction with Larry Kramer, who endorsed us half-heartedly in February 2005 on gay dot com, and then ran away.

Larry won't help us.

He made a tentative move in that direction, and then skiddadled when a leading poz buttboy and admitted barebacker, conservative gay writer Andrew Sullivan, complained.

That's as far as any mainstream / establishment analist has ever gone.

And it's nowhere near far enough.

Religious Right;

I've had conversations with some of the more moderate movers and shakers on the religious right.

Some of those people are sympathetic.

But they face losing major donor dollars if they appear to be in any way supportive of homosexuality.

That's a huge problem for them.

I have made some progress here and there -- but nowhere near enough.

The Congress and the Bush admin:

Through Dr. Edward C Green, I've had some access to Congressional staffers and Bush admin people.

They are lightyears away from looking at anal and non-anal alternatives.

Condoms, abstinence and fidelity -- yes.

Anal and Frot -- no.
If that doesn't make you angry, it should.
Literally hundreds of millions of government dollars have flowed into condom campaigns, which don't work and actually prop up the culture of promiscuity and anal penetration.
If we had even 1% of that money -- think of what we could do.
We don't -- at least not now.
But: If political pressure developed to start looking at anal and non-anal alternatives -- the pols would do it in a heartbeat.
But they won't now, because there is no political pressure, and it opens that big can of worms known as homosexuality, which they'd rather not deal with.
Let me repeat that:
If we generated political pressure, they'd respond -- in my judgment.
But to do that, you'd have to act.
Specifically, you'd have to DONATE.
So: We would and could make a political fuss.
But we don't have the money to do it.
So it won't happen.
And I'm putting this next statement in bold so you hear me:
For five long years I've watched opportunities like this one come and go because of your selfishness and cowardice and shortsightedness.
If we had the money, I could put up ads all over the net saying:
Surgeon General's Warning: "Anal intercourse is too dangerous to practice."
That would get attention.
It would give us publicity, which we desperately need.
Suddenly the world would know there are gay and bi men who don't do anal.
And that they have the science to back up their choices.
And all those guys out there who don't like anal -- would suddenly know they aren't alone.
BUT YOU WON'T DONATE, SO WE DON'T HAVE THE MONEY TO DO IT.
Instead, you write me long mewling and puking letters about how you can't find partners.
Or how you've been put down.
Or how you have a straight friend and you know he's interested but you don't know how to approach him.
Guess what?
Your "straight" buddy may or may not rub cocks with you, but he's NEVER going to give up being "straight" for you.
BECAUSE THE CULTURE REWARDS HIM FOR LOVING A WOMAN AND PUNISHES HIM FOR LOVING A MAN.
So he's NEVER going to choose you over his girl.
NOT UNTIL THE CULTURE HAS CHANGED.
AND SINCE YOU WON'T RAISE A FINGER TO CHANGE THE CULTURE, IT WILL NOT CHANGE.
You're in a trap of your own devising.
I've repeatedly offered you the tools to get out of it, and you WON'T USE THEM.
BECAUSE YOU'RE TOO CHEAP.
That's the plain, sickening, stupid, truth of it.
YOU'RE TOO CHEAP.
Am I being too harsh?
Fact is, I've posted appeal after appeal -- moderate and reasoned, appealing to your better natures.
So have Robert Loring and Greg Milliken and others.
You don't respond.
So I might as well tell you the truth.
The truth is you're shortsighted, stingy, users.
Which is why, in my view, these sites should close.
Because we're not getting anywhere, and they've become a long, agonizing, exercise in frustration for me;
and an excuse for you to DO NOTHING.
Yet you can see what's happening.
You'd have to be living on Mars not to know what's going on.
Yesterday Robert Loring very eloquently reported on the suicide of a young gay man named Sam who was repeatedly pressured by his buttboy "friends" to do anal, even though he wasn't comfortable with it.
He was pressured literally to death.
Does that bother any of you?
Probably not.
For most of you, if it's about sex but it doesn't happen to you directly, you don't care about it.
Yet a young man like Sam would have had a far better chance of survival if we had a peer support network in place for him.
We don't because of your stinginess.
But that's what young gay men need.
Young people are very peer-oriented.
When you're young, you need other young guys who will talk to you and support you.
Why was Sam pressured to the extent he was?
Is that sort of analist pressure just a fact of life?
No.
When I came out as a gay man in 1972, there was NO coorelation between being gay and doing anal.
NONE.
As has been much written about and discussed and described, in the 50s and 60s and into the 70s, gay was associated with ORAL sex.
But even then, when I came out, in the early 70s, there was NO PRESSURE to do oral.
You did what you wanted to do.
What was important was connecting with another guy.
That's what you were after.
Not one sex act or another.
In that sense, there's been a radical change for the worse over the last 30 years.
And it's been a disaster.
One out of every four gay men are HIV+.
Two out of three are infected with anal HPV, which causes anal cancer.
I can't imagine what it's like to be a young gay man now.
The combination of the pressure to bottom and the omnipresent disease must be awful.
And indeed, not long before he died Sam cried out in anguish about that:
He also let them [guys in a gay bar] know that he was "not a piece of free meat to give HIV to." Apparently, some of his comments caused, his "friends" to confront him and tell him to "shut up." Sam was eventually thrown out of the bar as he refused to leave voluntarily.
It wasn't like that for us.
We didn't have the internet.
We didn't have civil rights -- such as they are.
And the Heterosexual Dictatorship, as we called it, was in full flower.
But once you saw through the lies of that dictatorship, you were free.
Which means that SEXUALLY we were FREE in a way that young gay men no longer are.
And freedom is what this is about.
FREEDOM.
Not porn, and not internet dating sites.
FREEDOM.
Nowadays, guys struggle to come out, and then find themselves imprisoned by the analist tyranny.
That's insane.
Here's another example:
Right now we're in the build-up to World AIDS Day on December 1.
And that means there's an orgy of condom articles appearing in the popular press.
Even though there's abundant evidence, which I've presented repeatedly on this board, that condom campaigns don't work, and that they legitimize anal and thus encourage gay and bi men to get fucked.
Thus exposing them to HIV and HPV.
Nevertheless, there's a huge industry now generating these campaigns, and they never let up.
Here's a typical newsstory from the UK; the reporter is interviewing a young HIV+ gay man:
Question: Do we need to be more straightforward in the language we use in warning people about using condoms?

Answer: Again, the answer to this has to be yes. Apart from abstinence, it's the only way to ensure the nation isn't infertile and surviving on combination drug therapy for the rest of time.
That's a lie.

It's not "condoms or abstinence."

You need neither abstain nor use a condom if you rub cocks.

WHY ISN'T THAT INFORMATION IN THIS ARTICLE?

It's literally a matter of life or death.

WHAT HAVE YOU DONE TO HELP ME AND CHUCK TARVER AND ROBERT LORING AND MART FINN AND LOGAN MCCLINTOCK GET THIS SORT OF INFO INTO THE PRESS?

NOTHING.

NOTHING.

NOTHING.

You don't care.

Why then should I?

Do you understand my frustration?

I wonder.

In any case, here's the deal:

You DONATE.

And you DONATE in a manner which is commensurate with your means.

That means if you make in the six figures, as many of you do, you make a suitably large donation.

And that if you're paying gay dot com or some other such sickening site to oppress you -- you give that money to this site instead.

Don't donate -- and the sites come down.

They -- and most especially you -- are not worth the aggravation.

This world is yours to lose -- or to conquer.

At this point you've lost.

Analism is more entrenched than it was five years ago.

MORE ENTRENCHED.

Anal is MORE ENTRENCHED.

Effeminacy is MORE ENTRENCHED.

Even promiscuity is MORE ENTRENCHED.

YOU ARE THE VICTIM OF YOUR OWN MISERABLE MISERLY WAYS.

YOU.

YOU.

YOU.

YOU'VE VICTIMIZED YOURSELF.

If you want change, DONATE.

In the past few days we've had wonderful posts from gay anti-conformist CJT and Bill G and Greg Milliken and Logan McClintock and Robert Loring and Warrior Jedi.

I keep the sites open and most especially I keep them FREE so that guys like CJT and Jedi can access them.

But against those guys there are the other 99,994 of you who visit the sites every month and do nothing but TAKE TAKE TAKE.

What a bunch of losers.

Harsh?

How do you expect me to feel?

Every month I have to go through this same stupid tooth-pulling with you to get the few dollars we need just to stay online.

And we never have enough to do what we really need to do.

Well, guess what?

I will not keep the sites open for you UNLESS YOU SUPPORT THEM.

WAKE UP.

FIGHT BACK. SAVE YOUR LIFE.

And let me make this VERY CLEAR.

The guys I care about are the guys who post and the guys who donate.

The rest of you deserve to die from a dick up your butt.

And that's what will happen to many of you.

I guarantee it.

The problem is you'll take innocents -- like Sam -- with you.

Why will you die?

Because the buttboy pressure is too strong.

And because you're too stupid and too stingy to resist it.

Figure it out.

FIGHT BACK.

SAVE YOUR LIFE

.

Or bend over and die.

Bill Weintraub

November 27, 2005


---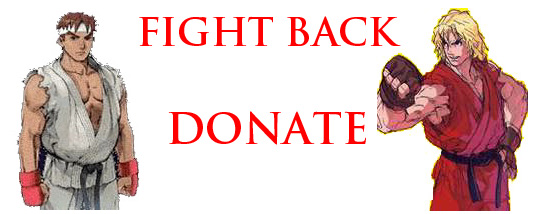 ---
Re: Surgeon General Issues Warning on Anal Penetration
11-29-2005
If this website goes down it will just be another victory for the analists--which means you will have been fucked.
Fucked out of a great website with the type of content you can't find anywhere else on the web.
Fucked out of a great leader like Bill who has dedicated most of his life to fighting for gay rights--your rights.
Fucked out of the best way for you to make your lives better--by having all of this information freely available to whoever wants to access it.
But worst of all--you will have been fucked by yourselves. By your own inaction. By your own lack of commitment. By your own lack of love for your fellow men.
If you can't act now, by making a small contribution to keeping this website alive for those warriors to whom it may mean the difference between life and death, what makes you think you will be able to without strong leaders to encourage you and give you strength and support?
You will have fucked yourselves, and it will only be a matter of time before someone else fucks you.
That's not something you can live with. That's something you can only die with.
You can't live with that choice--no one can. It's impossible to.
But if you fight, if you defend your life, then you will gain the strength and support of this brotherhood.
You will gain the knowledge and wisdom contributed here on a regular basis.
You will find the inner strength you need to survive in a world filled with effemanized men who are trying to destroy you.
And you will find the kind of happiness that only someone who has fought for and successfully defended his life is capable of experiencing.
That last one you will never find in the analist camp.
You wil never find it looking for cheap sexual encounters on the web.
You will never find it in a world where gay=anal, because gay doesn't equal anal, only an analist bent on destroying men would say that. Anyone alive thirty years ago could tell you that gay didn't mean anal then. The only reason it would have to now is if you wanted to give up your masculinity and surrender the term to the analists.
I'm not okay with that. I'm going to fight for a world where no term is equated with the act of anal penetration.
Will you fight for that, or will you give up while you pursue meaningless sexual encounters with men who no more want to be seen with you than the analists?
Where else are you going to find someone who says that men can be faithful to one another? The analists say the ideal for men is multiple partners. You're all familiar with the term multipartnered pansexualism. Even a close group of friends whom you have casual encounters with can't compare to the brotherhood and bonding you find with that one person who you can share a perfect bond with. If someone is trying to sell you that idea disguised as frot, they are only exploiting you and using you for their own homophobic analists purposes.
Where else can you reclaim your own masculinity, stand up and fight for your own sake? Is it enough to say and think you are better than the analists, or do you actually have to stand up and prove it? It's one thing to avoid the BFD like a pack of scared lambs, its another to go up and face it with the full conviction that you are in control of your life. Does any other website on the Internet offer you the ability to do that?
And what other website offers you the ability to become a member of a sacred brotherhood of men who respect their bodies and defend one another from the BFD? It's one thing to wear a t-shirt that says you're a cockrub warrior, it's another to actually feel the inner strength and courage to really BE one. A thin layer of fabric can be stripped away, but if you are truly vigilant, nothing can strip away the bonds of brotherhood, because they are too strong to be broken.
The choice is yours. On the one hand is exploitation, rape, and death.
On the other is self-empowerment, freedom, and life.
It should be a no-brainer.
Greg Milliken
---
Re: Surgeon General Issues Warning on Anal Penetration
12-4-2005
Thanks again Bill for keeping us informed. I have entered this quote into the article about Anal intercourse in the German Wikipedia and I hope it stays there.
(Btw. I have also entered information about you and other critics of current tendencies in the gay and lesbian movement in the German Wikipedia article about the movement.)
And again: NO-ONE ASKS FOR 100$ OR SOMETHING, BUT IF YOU LIKE ME FOUND THIS SITE WORTH YOUR ATTENTION PLEASE SEND ANYTHING FROM 1-5$. THE SITE NEEDS THE MONEY.
Zoltan
---
Re: Surgeon General Issues Warning on Anal Penetration
12-4-2005
Thank you Zoltan.
Guys, donations are still FAR TOO LOW.
The Surgeon General of the United States of America has given us a tremendous tool.
So we can use it.
re Wikipedia
Zoltan, I greatly appreciate your making those entries.
However, I strongly counsel people AGAINST using Wikipedia for anything other than entertainment.
In my view, and I am hardly alone, Wikipedia is not reliable and is not trustworthy.
In the early days of computers, there was a saying:
GIGO = Garbage In, Garbage Out.
The point being that what you get out of a computerized source, like any other, is only as good as what has been put into it.
To me, that's Wikipedia: GIGO.
Now, if Wikipedia were just an ordinary site, like a zillion others, it wouldn't matter.
But it's not.
It's supposed to be objective, and consequently, people use it for research.
I think those people are foolish.
Because given the essential lack of accountability, it's useless.
There was an article in today's NY Times about that, and it's worth reading.
As one of Wikipedia's victims says in that article:
"Wikipedia is a flawed and irresponsible research tool."
I agree.
What about this site?
Can you trust it?
Yes.
This is my site.
My name is on it.
Does that mean anything?
Yes.
Because I have a biography, which you can verify, and which you can verify because throughout my life I've lived with maximal transparency; and because you can find mention of me on the web as well, mention by highly reputable sources like Larry Kramer and Jack Nichols.
In terms of the content of my sites:
In my own articles, I check and counter-check everything I say for accuracy.
I do not plagiarize.
I cite: "As Chuck Tarver says, as Mart Finn says, as Larry Kramer has said, Jack Nichols, Gabriel Rotello, Arthur Evans, Dr. Edward Green, etc."
And where appropriate I footnote and reference.
I am punctilious in that regard.
So: to the best of my knowledge and belief, my articles are completely accurate, and I strive for 100% accuracy in everything I write.
However, this is an advocacy site and we are an advocacy organization.
We're no different in that regard from any other advocacy group: the NRA, PETA, the RNC, the DNC, Focus on the Family, Planned Parenthood, etc.
As an advocacy organization, we have no obligation to and we don't ordinarily present opposing points of view -- specifically, analist.
Because, in our view, that viewpoint is amply well represented throughout the culture and does not need to be repeated on our sites.
THE DIFFERENCE BETWEEN ME AND THE ENTRIES ON WIKIPEDIA IS THAT I TELL YOU UPFRONT THAT I'M AN ADVOCATE.
What you get on Wikipedia is advocacy masquerading as objectivity.
And that's a BIG PROBLEM.
Does everyone understand that?
I hope so.
I know people like Wikipedia and use it, but -- when I look at it, I just throw up my hands.
It's fine as entertainment.
But that's not where I go if I need facts.
Does that mean what Zoltan did was wrong?
NO.
Again:
ZOLTAN WAS RIGHT TO POST ON WIKIPEDIA AND I THANK HIM FOR DOING SO.
ANY TIME YOU HAVE A CHANCE TO TALK ABOUT US ON A SITE LIKE WIKIPEDIA, PLEASE DO.
That's essential.
It helps get out the word.
Just don't believe everything you see on Wikipedia.
Zoltan, thank you again.
Guys, DONATE.
Help us get out the word about what the Surgeon General of the United States has said:
"Anal intercourse is simply too dangerous to practice."
Problem is, no one knows he said it.
Let's get the word out.
SAVE YOUR LIFE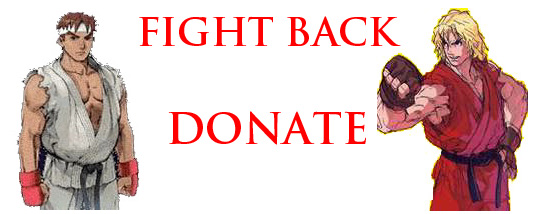 ---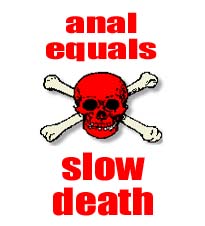 ---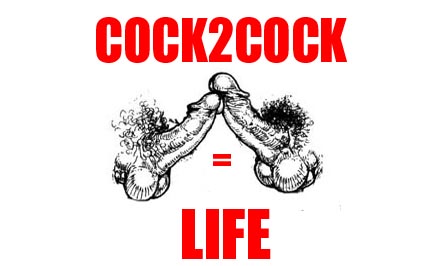 ---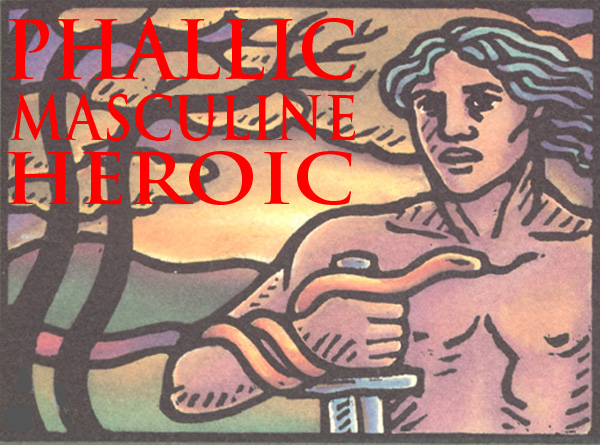 ---


AND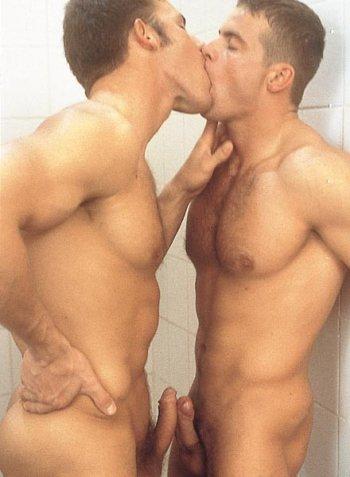 ---
Warriors Speak is presented by The Man2Man Alliance, an organization of men into Frot
To learn more about Frot, ck out What's Hot About Frot
Or visit our FAQs page.
---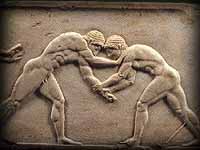 | What's Hot About Frot | Hyacinthine Love | THE FIGHT | Kevin! | Cockrub Warriors of Mars | The Avenger | Antagony | TUFF GUYZ | Musings of a BGM into Frot | Warriors Speak | Ask Sensei Patrick | Warrior Fiction | Frot: The Next Sexual Revolution |
| Heroes Site Guide | Toward a New Concept of M2M | What Sex Is |In Search of an Heroic Friend | Masculinity and Spirit |
| Jocks and Cocks | Gilgamesh | The Greeks | Hoplites! | The Warrior Bond | Nude Combat | Phallic, Masculine, Heroic | Reading |
| Heroic Homosex Home | Cockrub Warriors Home | Heroes Home | Story of Bill and Brett Home | Frot Club Home |
| Definitions | FAQs | Join Us | Contact Us | Tell Your Story |


© All material on this site Copyright 2001 - 2010 by Bill Weintraub. All rights reserved.