Funded by $405,000 from federal government, "AIDS activists" boogie on down at Florida resort, refuse to discuss non-anal alternatives
10-7-2006
This is from an email from Senator Coburn's staffer.
Yes, Coburn has an agenda.
But the facts check:
The National Institutes of Health's National Library of Medicine, which is part of the department of Health and Human Services, was one of the funders for the U.S. Conference on AIDS.

...

According to the Department of Health and Human Services, $405,000 in federal funds were provided to the National Minority AIDS Council (NMAC) for the recent U.S. Conference on AIDS which featured a beach party, a Latin Fiesta, a "sizzling" fashion show and lodging at a beach side resort in Hollywood, Florida.

...

Conference attendees stayed at the luxurious Westin Diplomat Resort and Spa with Oceanside window views.
Don't believe him?
Read about it on the NMAC's website.
Here's what one conference-goer said -- according to their site:
I want to thank you and your staff for putting together an excellent 2006 USCA. As someone who's been in the field of HIV prevention and program development for many years [those are condom campaigns -- every one of them -- and they've ALL failed], I appreciate all the work and effort that goes into putting together such a range of topics and presenters in a single conference. I enjoyed the level of expertise shown by the presenters of the various workshops/roundtables I attended. I also enjoyed my stay at the conference hotel [no kidding].
Their 2007 conference, guys, will be in Palm Springs.
Who was present at that conference?
Among others our old friend Phill Wilson of the Black AIDS Institute, who has resolutely refused for years to talk with Chuck Tarver about non-anal alternatives.
But that doesn't stop him from holding forth about prevention:
"Testing without treatment is amoral," Phill Wilson, executive director of the Black AIDS Institute, told an audience at the United States Conference on AIDS, taking place through Monday in Hollywood.

"What good does it do to tell people they have HIV if we can't treat them?" Wilson said. "If we don't spend the money to prevent them from getting HIV, when they test positive, we have failed them."
Okay Phill.
Let's see if we've got this right.
The government gives Phill and his budz $405,000 to spend five days at a luxury resort in Florida during some of the best beach weather of the year -- so they can bitch and moan about the lack of federal funding.
And so they can complain about routine testing -- which everyone who doesn't make money off of "safer-sex and HIV counseling" agrees is a good idea.
Wilson then pontificates about "amoral" acts and says, "If we don't spend the money to prevent them from getting HIV, when they test positive, we have failed them."
Indeed.
So how much money is the Black AIDS Institute going to put in to the promotion of FROT and mutual JO his year?
NONE.
ZERO.
ZIP.
Because if they did, they wouldn't need a $400,000 conference in Palm Springs next year.
Do you understand?
These people profit from AIDS.
They have a vested interest in keeping the disease going.
AIDS Inc + ANAL Inc = MONEY
That's not just amoral.
It's IMMORAL.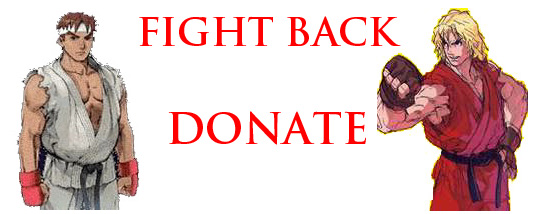 © All material Copyright 2006 by Bill Weintraub. All rights reserved.
PS
This is from an email Coburn's staffer says he received.
I am HIV positive and living in Florida and am very grateful for my care and support I receive thanks to the Ryan White Act or I would not be alive today. I am attending USCA [United States Conference on AIDS] and cannot believe the resort that we are meeting in. SOOOO expensive we have to go outside the hotel to eat. I was in the volunteer room listening to them describe the executive director of NMAC, Paul Kawata's suite that includes a spa tub, big screen TV's and giant grand piano. How can this be? Today they asked us to put money in envelopes in the opening session and turn the cash into NMAC for their programs. Isn't there something wrong with this if they receive federal funding?
They've got $400,000 in federal funds for a conference and they're still busily extracting money from people with AIDS.
Which they will use to promote the notion HIV is a gay disease and that sex between men is anal sex.
---
Re: Funded by $405,000 from federal government,
10-7-2006
I am simply outraged! Frotbrothers are paying taxes to support the agenda of the analists. What about using that money to help innocent children who have been infected with HIV. Cruel, selfish buttfuckers who have no respect for human life are at a resort and you my frot brothers are footing the bill while children are dying! To me this is a declaration of war. Please donate!
---
Re: Funded by $405,000 from federal government,
10-7-2006
Thanks Rm.
You're right on all counts.
Your tax dollars and that of other Frot men are being used to support the analist agenda.
And the money wasted on this conference could have been used for treatment.
Moreover, if you click on the funder's link, you'll see the logos of many big pharmaceutical companies.
Obviously they have no interest in prevention.
There's no percentage for them in it.
Phill Wilson says, "If we don't spend the money to prevent [people] from getting HIV, when they test positive, we have failed them."
By that standard, Wilson and his friends are utter and complete failures.
Wilson's been head of the Black AIDS Institute for years.
And on his watch, HIV prevalence among Black gay and other MSM hit 46% in June 2005 and is rising.
The prediction out of Toronto was that at present levels of increase, it will hit 75%.
And again, that's because under the "prevention" regimen dreamed up by folks like Wilson, each age group becomes saturated with HIV.
It's dumping money, it's flushing money down the toilet -- almost any shit metaphor you can think of will fit -- because it's money spent in support of shit sex.
Which is how HIV is transmitted.
There's a risk behavior -- anal penetration; and there's a disease -- HIV / AIDS.
And the only way to eliminate the one, is to eliminate the other.
Thank you again Rm.
You're a true Warrior.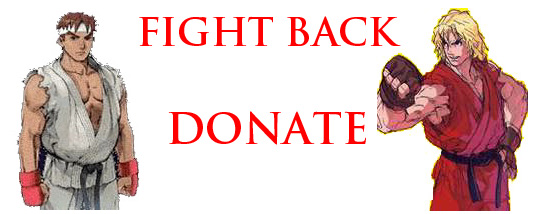 © All material Copyright 2006 by Bill Weintraub. All rights reserved.


---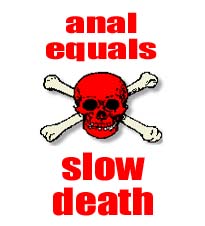 ---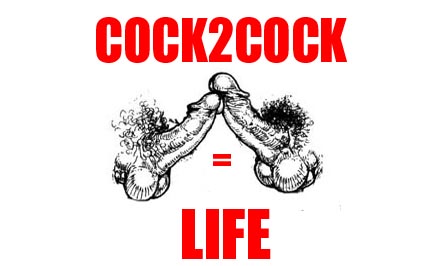 ---
Add a reply to this discussion

---
Back to Personal Stories
---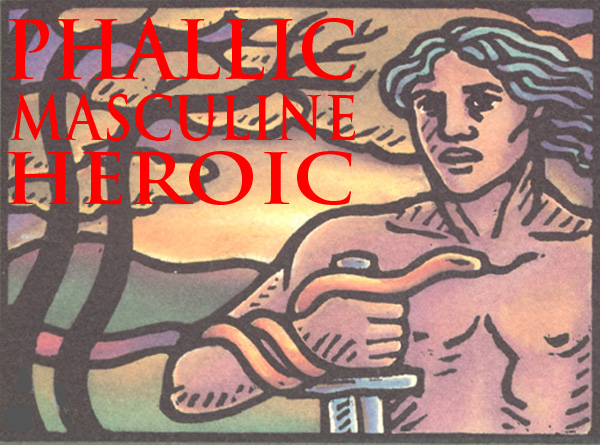 ---


AND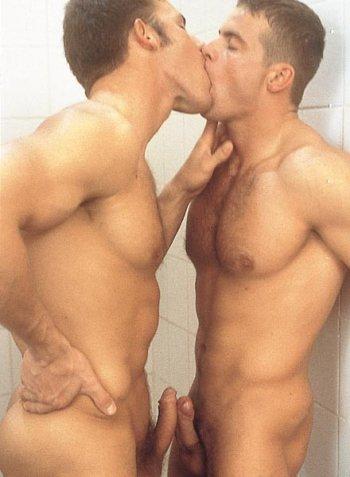 ---
Warriors Speak is presented by The Man2Man Alliance, an organization of men into Frot
To learn more about Frot, ck out What's Hot About Frot
Or visit our FAQs page.
---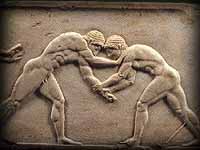 | What's Hot About Frot | Hyacinthine Love | THE FIGHT | Kevin! | Cockrub Warriors of Mars | The Avenger | Antagony | TUFF GUYZ | Musings of a BGM into Frot | Warriors Speak | Ask Sensei Patrick | Warrior Fiction | Frot: The Next Sexual Revolution |
| Heroes Site Guide | Toward a New Concept of M2M | What Sex Is |In Search of an Heroic Friend | Masculinity and Spirit |
| Jocks and Cocks | Gilgamesh | The Greeks | Hoplites! | The Warrior Bond | Nude Combat | Phallic, Masculine, Heroic | Reading |
| Heroic Homosex Home | Cockrub Warriors Home | Heroes Home | Story of Bill and Brett Home | Frot Club Home |
| Definitions | FAQs | Join Us | Contact Us | Tell Your Story |


© All material on this site Copyright 2001 - 2010 by Bill Weintraub. All rights reserved.